Nordea Says Would Be Surprised If Laundering Allegations Swell
(Bloomberg) -- Nordea Bank Abp, the latest Nordic bank alleged by Bill Browder to have laundered dirty money from Russia, said it would be surprised if the amounts being questioned as suspicious will balloon as the investor predicts.
Browder, who this week filed complaints to Nordic prosecutors claiming the largest Nordic bank helped launder $175 million in cash, said the amount in question will likely swell if prosecutors investigate further. "We believe the numbers are going to be a lot higher if a proper investigation is done into Nordea," he said.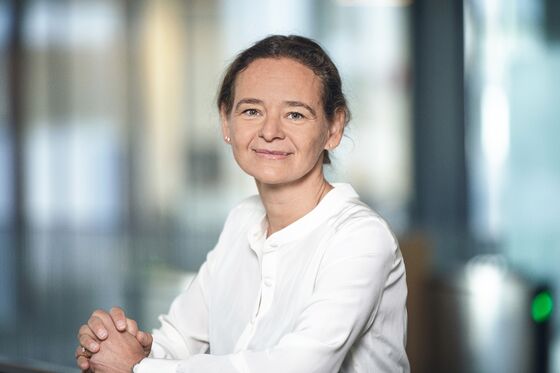 In an interview on Thursday, Nordea's chief risk officer, Julie Galbo, said she thinks those claims are "quite loaded." The bank has yet to see the complaints Browder filed, she said.
"We're well aware of our historical shortcomings in the anti-money laundering space, but having said that, I think it's a very bold statement," she said. "I'd be surprised."
The allegations against Nordea are the latest in a growing list that has lawmakers calling for tougher sanctions and stronger, European-wide controls. Danske Bank A/S, the Nordic region's largest lender after Nordea, faces investigations in five countries; the risk of big fines and years of rebuilding confidence has driven its share down by almost half this year.
Nordea on Wednesday experienced its biggest intra-day drop in seven months after Browder made public his complaints to authorities in Norway, Sweden and Denmark and his plans to file a similar complaint in Finland, where Nordea is based. The stock was down 0.3 percent on Friday, after falling as much as 1.2 percent in early trading in Stockholm. Danske shares continued their decline, falling as much as 3.9 percent, as Barclays cut its recommendation to equal weight.
Nordea has said it works closely with authorities to prevent money laundering in all the countries where it operates and has beefed up monitoring over the past years since being fined three years ago. It's also under investigation in Denmark.
Galbo said the multitude of measures across jurisdictions designed to combat the crime can become an obstacle in themselves.
"We do face certain legal challenges where we do hope for some kind of help over time from politicians and regulators," she said.
Under existing European rules, banks faced with suspicious transactions have to find some other reason for blocking a payment or dropping a client, according to Galbo. Banks are allowed only to report concerns to national authorities.
"We don't have a clear legal basis to block transactions or to exit customers," she said. "That means that, when we on occasion do block transactions or exit customers, we can't directly use the AML legislation or regulation in the EU as the basis for that."
Banks are allowed to stop servicing customers on sanctions lists, but the European and U.S. lists differ, creating a dilemma for lenders.
"We have a clear legal basis to block payments and exit customers based on the EU sanctions regulation," Galbo said. "We don't have a legal basis when it comes to U.S. sanctions, and there we are sometimes caught in a bind."
The bank nevertheless is forced to comply with U.S. sanctions since it needs to work with U.S. banks as part of the regular global flow of payments and capital.
"This exposes us to lawsuits, because we may de facto end up in situations where we block payments from a customer because we know that our counterparties aren't going to accept those payments," Galbo said.
Nordea has in fact been threatened with lawsuits by clients it has cut off, she said. "We're constantly aware of discontent with clients when we apply the U.S. sanctions, so on occasion there are customers that feel that we are harder than other European banks."
Banks likewise face a predicament regarding corporate and business clients. These may have several owners, including shareholders with small stakes yet who are suspected of having laundered money or possibly named on sanctions lists. European rules, meanwhile, require banks to do due diligence on entities that hold 25 percent or more.
"There one might apply a safety margin," Galbo said. "One needs to think very carefully about how a minority owner may influence any given customer of ours."