NJ Transit Will Meet Year-End Emergency-Braking Deadline, Murphy's Office Says
(Bloomberg) -- All New Jersey Transit locomotives will be outfitted by Dec. 31 with lifesaving braking technology, according to Governor Phil Murphy's office.
The milestone means that NJ Transit, operator of the nation's second-busiest commuter railroad, can ask federal regulators for two more years to activate the $320 million system. The installation part of the project is 95 percent complete and will finish by year's end, Murphy spokesman Dan Bryan said by telephone.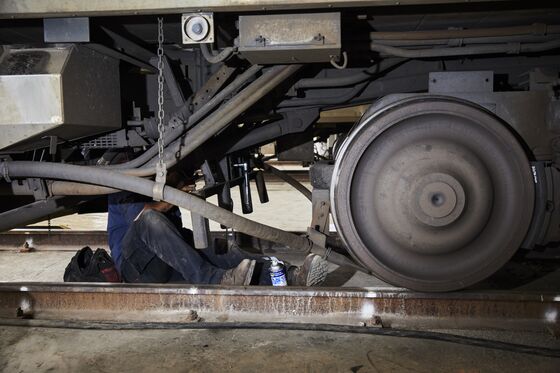 Making the deadline appeared all but unthinkable just months ago. When Murphy came to office in January, just 12 percent of the job had been done. NJ Transit was among the railroads most at risk of not finishing the project, called positive train control, a computerized system that can brake locomotives at risk of derailing or colliding.
To meet the deadline, NJ Transit has cut service, offering riders 10 percent fare discounts as compensation. Murphy, a 61-year-old Democrat, is expected to announce the progress during a press conference today at the train station in Trenton, New Jersey's capital city.
The Federal Railroad Administration will determine whether NJ Transit's system will qualify for a December 2020 deadline.