NJ Transit Makes 'an Improved Customer Experience' a Priority
(Bloomberg) -- New Jersey Transit will deploy at least six staffers to focus on commuters' troubles in what the agency called a major focus on serving more than 900,000 beleaguered riders.
The agency, operator of the nation's largest statewide bus and rail service, also will upgrade a cell-phone app to give real-time information. Rail passengers, most of them employed in Manhattan, routinely complain that trains arrive late or not at all with little or no warning.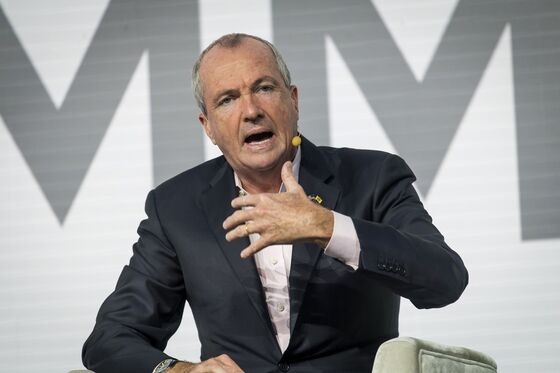 Kevin Corbett, NJ Transit's executive director, and Governor Phil Murphy announced the initiative, called "Engage, Inform, Improve," at a news conference at the Trenton rail station. Employees of the new customer unit will monitor riders' needs -- including crowding relief, delays and station navigation -- "from the time they enter the station until they arrive at their destination," Murphy said. The agency's social-media staff, to whom riders often air gripes, now will be available 24 hours a day, rather than just daytime hours.
Murphy, a Democrat who took office in January to replace term-limited Republican Chris Christie, said his administration inherited the fallout of years of under-funding and neglect at NJ Transit. The railroad, once a national model, has the highest safety fines and most accidents among its peers, federal data show.