Nissan Directors Meet to Pick Chairman to Succeed Ghosn
(Bloomberg) -- Nissan Motor Co.'s independent board members meet Tuesday to select Carlos Ghosn's successor as chairman, with their choice to replace the arrested car titan an indicator of the direction the automaker's alliance with Renault SA will take.
The most likely successors fall on each end of the spectrum: Chief Executive Officer Hiroto Saikawa, who has emerged as a driving force behind the investigation into Ghosn's financial reporting, and Toshiyuki Shiga, a former Ghosn confidante, people familiar with the situation have said. The independent directors have already said they will choose an existing board member as the next chairman. Nissan's board is due to vote on their choice Dec. 17.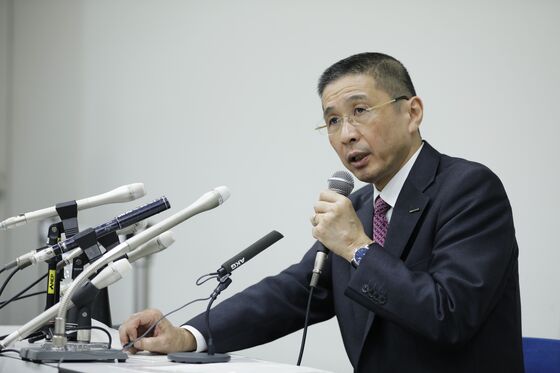 At stake is the direction of the world's biggest car alliance between Nissan, Renault and Mitsubishi Motors Corp., as differences surface among the companies that Ghosn's leadership held together. The embattled executive, who was arrested Nov. 19 in Tokyo on allegations by Nissan of under-reporting his income and misusing company money for personal use, will likely be re-arrested next week as prosecutors add a fresh claim, people familiar with the investigation said.
Saikawa's ascent to the position of chairman would solidify his power at Nissan, which wants to push for a more equitable partnership with Renault in their alliance after Ghosn's ouster. The balance of power at Nissan is now tilted toward Saikawa, who has turned from a former Ghosn protege into one of the most vocal critics of his alleged wrongdoing. Shiga's selection would likely result in more collective management of Nissan.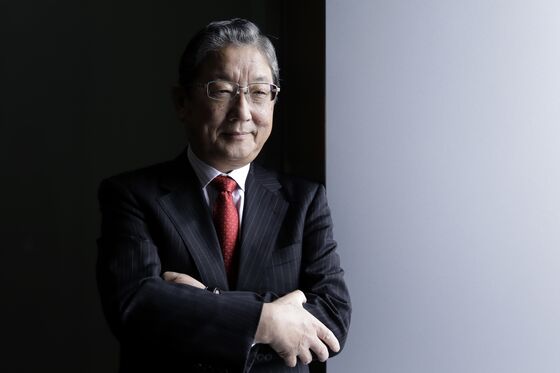 Renault is the largest shareholder of Nissan and has voting rights in the company. Nissan is the second-largest shareholder in the French company, but has no power to vote. That has created an imbalance which has worsened over the years with Nissan's success in markets like China and the U.S., where the French carmaker is absent.
Nissan has rejected external chairman candidates suggested by Renault, said the people, who asked not to be identified discussing private matters.
A Nissan representative declined to comment on the directors' meeting and the chairman candidates.
Ghosn was dismissed as chairman of Nissan on Nov. 22 in a stunning downfall for the jet-setting executive. While Mitsubishi also ousted Ghosn, Renault refused to remove the 64-year-old as CEO, and instead named an interim leader.
Ghosn has denied any rules were broken around deferred compensation, people with direct knowledge of the case said. The executive postponing income until retirement is said to have become a focus of the investigation. Ghosn's defense is that the amount of such compensation wasn't certain, and therefore it was appropriate to omit it from securities filings, they said.
Prosecutors are saying they haven't had enough time to investigate and hear from Ghosn, and thus need to detain him longer, people familiar with the re-arrest plans said. Prosecutors have been investigating since June, they said. A whistle-blowing tip from inside Nissan sparked the probe, Saikawa said last month.
Among other accusations, Nissan has criticized Ghosn for hiring his sister on an advisory contract, saying her role had no substance. The executive denies this, according to the people familiar with the case, saying she helped Nissan find a factory site, consulted the carmaker on strategy and lobbied on behalf of the company.