Nikola Falls After Revising Down Electric Truck Deliveries
(Bloomberg) -- Shares of Nikola Corp., the pre-production truckmaker whose founder was charged last week with misleading investors, fell after the company lowered its initial vehicle delivery projections and warned of nagging supply chain issues.
Chief Executive Officer Mark Russell told analysts on a conference call Tuesday the startup is facing "numerous" delays acquiring parts. Kim Brady, the chief financial officer, said Nikola would deliver as few as half as many vehicles as previously forecast.
Nikola's shares dropped 6.5% to $10.45 as of 1:34 p.m. in New York, the lowest in nearly three months. It had fallen about 27% this year as of Monday's close.
Investors focused more on the big-rig startup's update about its path to full production than on its second-quarter loss of 20 cents a share, which was narrower than analysts' average estimate of a 30-cent loss. Brady said the Phoenix-based company would deliver just 25 to 50 vehicles this year, down from a previous estimate of 50 to 100 vehicles.
Even those numbers may be unattainable if a parts shortage drags on, Russell said in an interview. A global shortfall in key components such as semiconductors could render the battery-electric trucks Nikola hopes to build this year ineligible for sale, he said. Nikola still plans to deliver them to fleet operators for testing, but can't charge customers until the missing parts are retrofitted. 
"We will put the missing components in there and -- assuming the customer in question is OK with taking that as a later delivery -- we will convert it to a sale at that point," Russell said.
The startup and its CEO are working to put distance between themselves and Trevor Milton, who founded the company in 2014 and was charged by federal prosecutors July 29 for making false statements to investors. The indictment accused Milton, who stepped down as executive chairman in September, of lying about Nikola's business and technology capabilities. While no longer holding an active role at the company, he remains the single largest shareholder and has joint investments in it with Russell.
"Many investors clearly believe current management will carry reputational scarring," Chris McNally, an analyst at Evercore who rates Nikola stock the equivalent of a hold, wrote in a research note Tuesday.
Nikola has handed over millions of documents, emails and text messages, in addition to providing hundreds of hours of interviews to authorities investigating Milton, Russell said. In a regulatory filing Tuesday, the company warned the ongoing investigations may impact its future business opportunities and "could cause stockholders to lose their entire investment."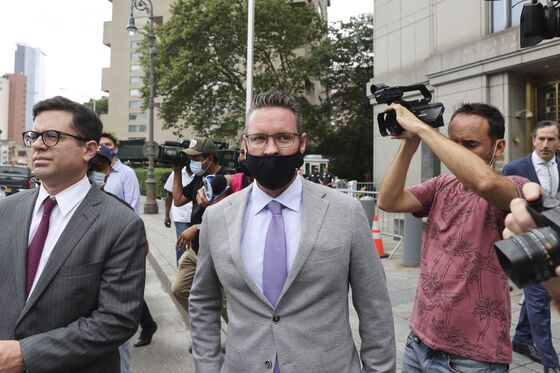 The aspiring electric-truck manufacturer has struggled to maintain investors' confidence and scaled-back its once-grandiose ambitions since Milton resigned just three months after Nikola went public by merging with a blank-check company.
Nikola's market capitalization has plummeted from a peak of almost $29 billion in June 2020 to less than $4.5 billion as of Monday. That reflects concerns about ongoing federal investigations, the collapse of a deal with General Motors Co. to build a pickup, and the cancellation of a contract to provide electric garbage trucks to Republic Services Inc.
Nikola cut its full-year sales forecast to a range of zero to $7.5 million. It had previously said revenue would be between $15 million and $30 million. The company still expects to build around 1,200 battery-electric trucks in 2022 and all of them will generate revenue, Russell said.
Nikola has yet to sell a vehicle, but said it's making progress on other milestones such as ramping up its build and testing of prototypes and setting up a network of sales and service locations. To date it has built 14 pre-production prototypes of its battery-electric truck.
The company completed the initial construction phase last quarter of a plant in Coolidge, Arizona. It has also started building five prototype fuel-cell powered big rigs at the facility while it concurrently starts the next phase of construction.
Nikola plans to launch its first hydrogen-powered fuel cell truck in 2023 and expects to start full-scale production of battery-electric trucks this year in Ulm, Germany. The European project is a joint venture with CNH Industrial NV's Iveco unit and is expected to kick off deliveries in the fourth quarter.
The company is currently building two trial production versions of the BEV semi on the assembly line in Ulm and another two in Coolidge. It currently has around 700 employees and headcount is expected to double over the next year, Russell said.
Share Purchase Arrangement
Nikola announced a stock-purchase agreement in June with Tumim Stone Capital, a private investment fund managed by New York-based 3i Management LLC, which requires the financial company to buy up to $300 million in stock. In return, Tumim gets a 3% discount on the share price. Fellow troubled EV startup Lordstown Motors Corp. unveiled a similar deal with an investment fund last month.
The timing and size of the sales is at Nikola's sole discretion. Russell said in the interview that his company will leverage that so-called equity-line-of-credit arrangement with Tumim "opportunistically" but did not provide further details.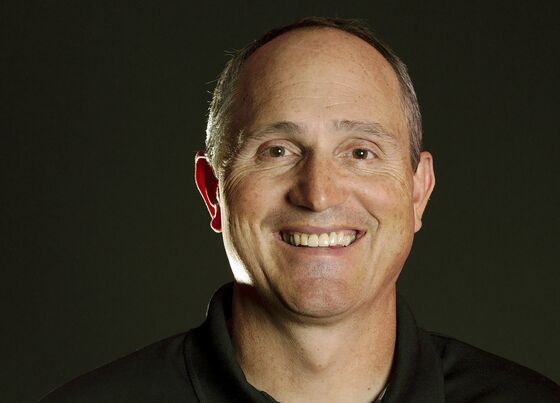 Nikola has no obligation to sell those shares but Tumim has an obligation to buy if requested. Russell said it would be more favorable for his company to trigger the "puts" when its share price was higher.
The startup's stock is trading just above $10 -- the price at which VectoIQ Acquisition Corp., the special-purpose acquisition company that acquired Nikola, debuted in June 2018. For many of Nikola's private early investors -- including Fidelity and P. Schoenfeld Asset Management LP -- a decline below that level could mean they've suffered losses if they've held onto shares.