Nigerian Presidential Candidates Sign Peace Accord
(Bloomberg) -- Nigerian President Muhammadu Buhari and Atiku Abubakar, his main challenger in Saturday's presidential election, were among contestants who signed an agreement to maintain peace and abide by the outcome of the vote.
"You are working to maintain peace, you must not do anything to make a bad situation worse," Abdulsalami Abubakar, a former Nigerian military ruler and chairman of the National Peace Committee, which negotiated the agreement, said Wednesday at the signing ceremony in Abuja, the capital. "Political parties must function as actors for peace."
Around 70 candidates are vying to take the helm in Africa top oil producer. The 76-year-old Buhari is seeking another four-year term on the platform of the ruling All Progressives Congress in what is widely seen as a tight race with Abubakar, 72, a former vice president and candidate of the People's Democratic Party.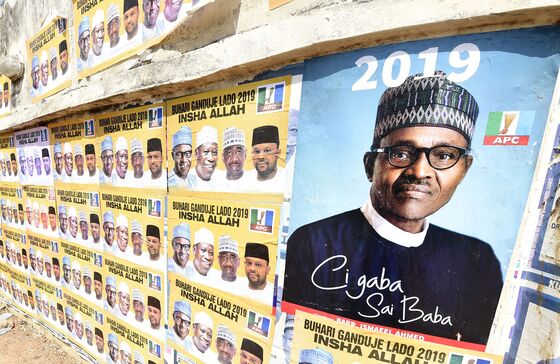 Almost every Nigerian vote since independence in 1960 has been dogged by varying degrees of conflict and allegations of rigging.
"Our security agencies have been fully briefed and they know that their visible neutrality is key to the conduct, credibility and success of the elections," Buhari said in a speech at the event.
Abubakar said he hoped Nigeria's democracy emerged stronger from the vote.