Nigerian Finance Minister Questions State Oil Remittances
(Bloomberg) -- Nigerian Finance Minister Kemi Adeosun said the state oil company's contributions to the so-called Federation Account are less than expected and have been deemed "unacceptable."
A dispute over the remittances led to a deadlock at the latest monthly meeting of the Federation Account Allocation Committee, headed by Adeosun, she said Thursday in an emailed statement. The government is in negotiations with the Nigerian National Petroleum Corp. to resolve the issue, she said.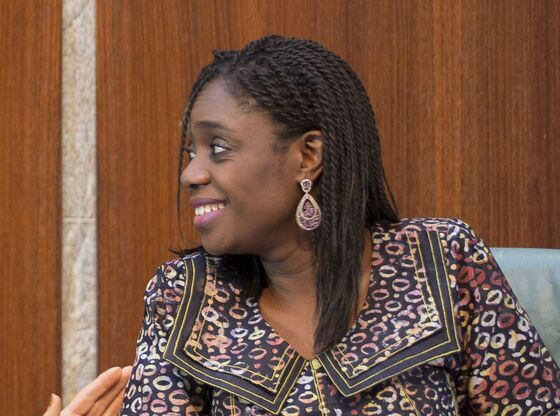 "Based on oil price, oil quantity you can pretty much calculate what you are expecting to see in the Federation Account and if the figure is less, then the right question that any stakeholder must ask is why?" Adeosun said.
The Federation Account is used by the state to collect revenue from oil and other sources and then allocate the funds to Nigeria's federal, state and local governments. Nigeria's Excess Crude Account, in which the country's oil savings are deposited, has a balance of $1.9 billion dollars, she said.
The NNPC's latest monthly contribution to the FAAC of 147 billion naira ($412 million) was justified and in line with an agreement the company has with Nigeria's state governors, spokesman Ndu Ughamadu said in a statement posted on the company's website.
Nigeria is Africa's top crude oil producer. Meant to be a cash-cow for the OPEC member, the NNPC has posted losses for at least the past three years, according to statements on its website.