Next Beats U.K. Heat as It Raises Full-Year Profit Outlook
(Bloomberg) -- Next Plc raised its sales and profit outlook for the year, a rare bright spot in a season of woe for U.K. retailers struggling against soaring summer temperatures and the threat of Amazon.com Inc.
The apparel chain had warned in August that a boost to summer sales in early summer would wane as the season dragged on. Instead, business remained strong, the company said. The shares rose as much as 9.3 percent in early London trading, the most since January.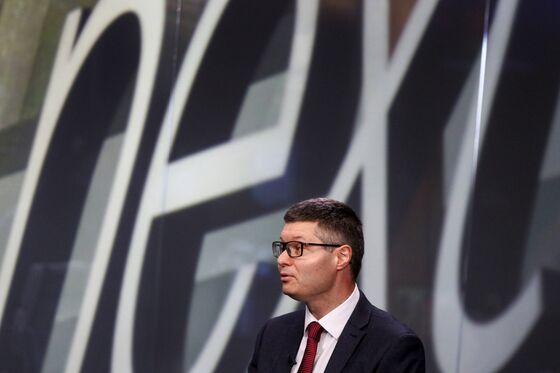 "When the hot weather hit in May, June and July, that was very good for us," Chief Executive Officer Simon Wolfson said in a phone interview. "Though the very hot weather in August wasn't brilliant, it wasn't nearly as bad as we thought it might be."
The rosier outlook stands out as some of Next's competition languished in the summer heat. Shares of suit retailer Moss Bros Group Plc plunged last week after it reported profits will be materially lower than expected, citing the unusually warm weather, while department-store chain House of Fraser was sold to billionaire Mike Ashley's Sports Direct International Plc after filing for insolvency proceedings.
Next said it now expects 727 million pounds ($954 million) of pretax profit this year, up by 10 million pounds. The company also said it expects full-year, full-price sales growth to be ahead of previous estimates, with digital platforms delivering double-digit growth.
"We continue to like Next for its strong online performance and cash returns story," Shelly Xie, an analyst at RBC Capital Markets, said in a note.
The retailer said it's preparing for the possibility of the U.K. leaving the European Union without an agreement, saying this would pose "significant challenges" but would not create a material threat to the company's operations.
"Departure from the EU without a free trade arrangement and managed transition period is not our preferred outcome," Next said in a statement. "However, Next is well prepared for this eventuality and we have all the administrative, legal and IT framework in place to ensure that we are able to carry on running the business as we do now."