New York Lawmakers Fuming Without Key Details on Amazon Campus
(Bloomberg) -- Several New York lawmakers said they still don't have key details about the taxpayer incentives extended to Amazon.com Inc. for its planned campus in Queens, adding to growing criticism about how the agreement was struck.
"Is it a done deal?" Senator John Liu, a Democrat who represents the borough's northeast, asked Howard Zemsky, president and chief executive officer of Empire State Development, at a hearing on Tuesday in Albany. When Zemsky said finalization is pending, Liu asked him to disclose any up-front taxpayer costs to lure Amazon, one of the world's richest companies, to Long Island City.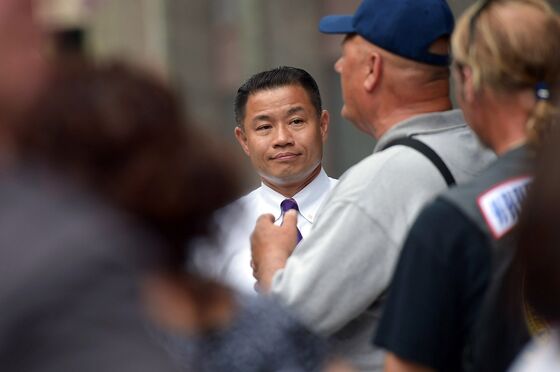 "You have to perform, be it on jobs or the investment, before you get anything back if you're Amazon," said Zemsky, referring to targets the Internet retailer must hit, including those involving job creation and capital expenditures. The deal, he said, was "the largest economic development prize we've ever had."
Amazon settled on Queens after its search for a second headquarters site outside Seattle set off a national scramble among cities offering tax breaks and other lures. Amazon has said it will create as many as 40,000 jobs in Long Island City, and state economic development experts say the deal will generate at least $27 billion in tax revenue over 25 years.
New York City residents back the deal 58 percent to 35 percent opposed, while statewide it's 56 percent for and 36 percent against, according to a Feb. 4-7 survey of 778 registered voters by Siena College. The poll has a margin of error of 4.3 percentage points.
Still, critics including New York City council members have slammed the package for Amazon, whose stock market value in September briefly hit $1 trillion, only the second U.S. company to do so, after Apple Inc. They also say key details remain kept from public view.
Senator Kevin Thomas, a Democrat from Long Island whose district includes another massive project, the $1.5 billion Nassau Hub redevelopment, asked Zemsky about how state officials calculated Amazon's tax-revenue figure.
"We have a lot of substantiating," Zemsky said. "We know from payroll and from New York City taxes and New York State taxes." He assured Thomas and other lawmakers that some analyses already are public record, and more details will be disclosed if Amazon commits to the project.
On New York public radio on Tuesday, Democratic Governor Andrew Cuomo said opponents' criticism potentially could cause Amazon to abandon the plan.
"This is very serious," Cuomo said.