New York Auto Show Canceled on Delta Variant Spread Concerns
(Bloomberg) -- Organizers of the 2021 New York International Automobile Show have canceled the event for the second year in a row, citing concerns over the spread of the Covid-19 delta variant.
"All signs were positive, and the show was coming together stronger than ever, but today is a different story," Mark Schienberg, president of the New York Auto Show, said in a statement issued Wednesday.
The statement cited "increased measures announced recently by state and local officials" to protect the public from the coronavirus as part of the reason for the decision. 
The Greater New York Automobile Dealers Association, which organizes the show, made the decision following conversations with state and city authorities and after Mayor Bill de Blasio's proof of vaccination mandate for indoor activities, a spokesman said.
This marks the second-consecutive year the 121-year-old New York Auto Show was canceled. It comes just weeks after Gov. Andrew Cuomo welcomed the show's expected return, which officials said contributes $300 million to the local and state economy.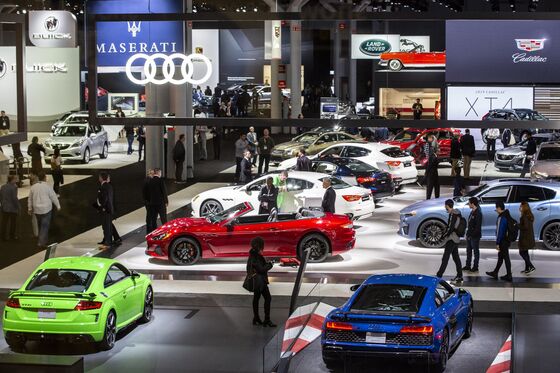 The annual event was to be held in its traditional venue, the Jacob K. Javits Convention Center in New York City, kicking off with a press day on August 19. It was set to showcase almost 1,000 vehicles spread across 1 million square feet of exhibit space.
Last year, the Javits Center was being used as a field hospital. That forced organizers of the auto show to abandon a 2020 summer show and instead push it to April 2021. The show was then further postponed to August before the announcement of its cancellation.
The organizers expressed confidence the show will return to its regular spring schedule in April 2022.