New World to Demolish Luxury Hong Kong Towers in Major Setback
(Bloomberg) -- New World Development Co. will demolish two towers at Hong Kong's most popular housing development in decades and compensate buyers after finding unexpected defects, in a major setback for the real estate company.
The developer will pull down and rebuild the existing floors of Towers 1 and 8 at its Pavilia Farm III project near Tai Wai station after it found the concrete strength in some areas did not meet design requirements, the Hong Kong-based company said in a statement.
Shares of New World fell as much as 4.8% Thursday in Hong Kong, the most in more than seven months, before recovering to close 3.9% lower.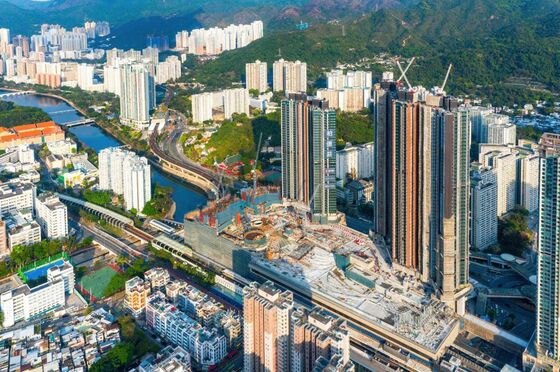 The demolition is a reversal of fortunes for New World, led by tycoon Adrian Cheng, just as property prices in the city are hovering near an all time-high set in mid-2019. The real estate company led the new residential market recently with the project, which was so popular that 88 buyers vied for one apartment -- making it the most in-demand development in the city since 1997.
The reconstruction will delay the date of occupancy by nine months and the developer plans to compensate the affected 846 buyers in the buildings with as much as HK$1.15 million ($148,030) for a home worth HK$15 million, the company said in a statement.
New World has also reported the matter to MTR Corp., joint developer of the project, and the government, the developer said.