A New Generation of Vaping Devices Wants to Fix What Went Wrong at Juul
(Bloomberg) -- Juul Labs Inc. had a tough 2019. In 2020, a new breed of vaping startups aim to learn from their biggest rival's plight—and take on big tobacco.
Would-be pretenders to Juul's throne have watched as the company's easy-to-conceal devices became immensely popular with teens, leading regulators to fear Juul could addict a new generation to nicotine. Several companies believe they have come up with technological and regulatory approaches that will avoid Juul's troubles and potentially disrupt both the tobacco and cannabis industries. Here's a look at some of the challengers: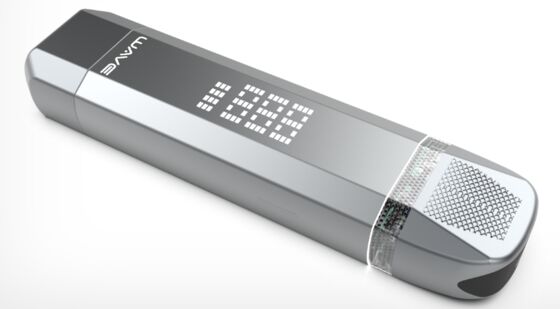 Respira is part of a crop of promising startups coming out of the medical-device industry. The West Hollywood, California-based company has an ultrasonic method that vaporizes tobacco or cannabis, thus avoiding the heating process that can create new carcinogens. 
Because the U.S. Food and Drug Administration requires tobacco companies to report "harmful and potentially harmful constituents," that should be an advantage from a regulatory standpoint, according to Brian Quigley, co-founder of consulting firm Green Sky Strategy, and an investor and adviser for Respira.
"For science and safety, the whole industry had a wake-up call on VapeGate," says Quigley, referring to last year's epidemic of lung illnesses. While the illnesses added fuel to the vaping fire, they were later blamed on additives like vitamin E used in illicit cannabis vaping. U.S. public health officials haven't definitively connected the outbreak to any one device or e-liquid product.
Mario Danek, who founded Respira in 2018, says he thinks the vape industry is going to be reshaped by devices that work with both cannabis and nicotine—as well as substances from the pharmaceutical world. Respira is working on potential agreements to license its technology in all three categories in 2020.
"Whereas the e-nicotine community started with what would be cool and palatable, and tried to work its way into reduced risk for health and safety, we started with efficacy and safety and then went into pleasure and what the consumer might want," he says.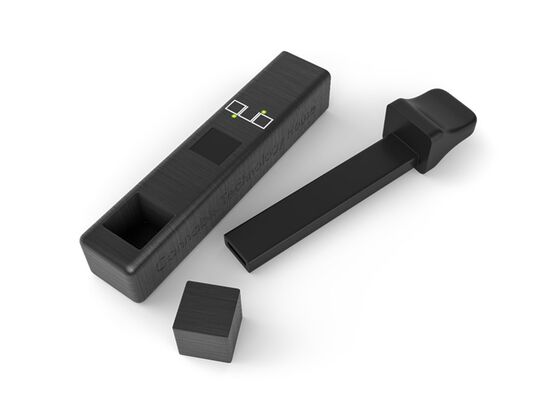 Cannabis Technology House is an Israeli startup founded by former Altria employees.  The company plans to start selling its devices in 2020. It says its devices won't have the health concerns that come with vape liquids.
The devices have also been designed to work with natural tobacco—something that would compete with IQOS, a heat-not-burn device for tobacco only that's been sold by Philip Morris International Inc. around the world for years and just launched in the U.S. with marketing by Altria Group Inc., which also owns a 35% stake in Juul.
"People told us we're crazy to go after natural flowers; the future is with vape. And then the vaping crisis happened," says Greg Kunin, the company's co-founder. Its devices heat but don't burn the original form of cannabis. "Because its natural, no one can add anything to it," he says. "The consumer doesn't have to worry if there is Vitamin E or some other substance."
Altria and Juul both declined to comment for this story.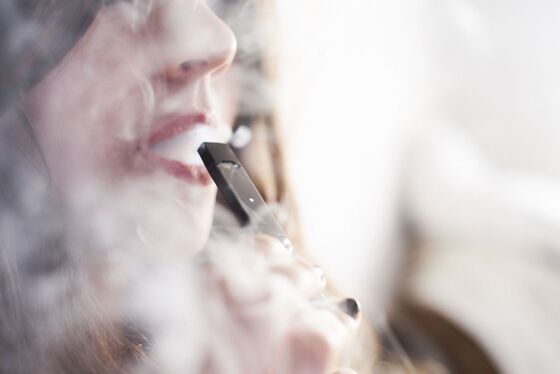 Like big tobacco, Kunin says the company's regulatory strategy will be international. It won't start in Israel, where recreational cannabis isn't legal. It has a two-pronged approach: If it decides to market its device first for tobacco, it is already in talks with two big tobacco players and will work with one of them, probably starting in Asia—the Philippines or Japan. Meanwhile, with cannabis, its regulatory strategy might have it start in Canada, come to the U.S. later and work with the FDA to "develop socially responsible products."
Such approaches are popular among startups, Green Sky Strategy's Quigley says. "Portugal is viewed to be on the pro-cannabis side, and there's a lot happening in Mexico where medical marijuana is legal."
Thinking through regulation, Kunin says, is just as important as coming up with a solid product. "If you don't get the right balance you can have the Juul effect—it was crazy successful then the regulation came and it all stopped."
Though Juul has curtailed its marketing and withdrew its flavored products before a federal ban last week, it has remained a punching bag for vaping foes and a financial albatross for Altria, which was forced to write down its stake in the company last year.
Airgraft, based in Montreal, started working on a solution to black market products and liquids even before Juul's troubles surfaced because its staff had a background in the medical device world and could see such problems were inevitable, says founder and chief executive Mladen Barbaric.
He says he knew that crystallization of liquids was an issue in vape technology that people would try to combat with vitamin E oil and MCT oil. Airgraft, which launched in September, has what it calls a "securepod" which is encrypted to let the company trace where it was filled.
It works with oil-filling partners who must upload certificates of analysis from a government-certified lab, and the device gets disabled after the 0.5 grams of oil in it has been consumed. The technology also lets them notify users and do a recall if a problem is found with the oil after it's dispensed.
Many companies in what's estimated to be a $24 billion vape industry want to make technological changes to current devices to avoid the kind of problems Juul has been through, but can't because they would require a new, expensive regulatory review, says Tony Abboud, executive director of the lobbying group Vapor Technology Association. In the U.S., any product not already on the market as of 2016 needs to go through a rigorous FDA authorization process.
The innovations come as traditional cigarettes are expected to continue faltering while cannabis sees more breakthroughs.
"2020 will be another big year for transformation," Cowen analyst Vivien Azer said in a December research note on the cannabis business. She predicts that Illinois, where legal pot sales began Jan. 1., and Michigan, where sales began Dec. 1, could both expand the nascent market by billions of dollars. Meanwhile, the tobacco industry, which Azer also covers, has seen about two years of declining sales volumes.
Some startups are even learning from Juul's woes to innovate in the old school cigarette category. In December, the FDA authorized the sale of two new low-nicotine cigarettes from New York-based 22nd Century Group Inc. Its shares rose 28% that day.
Michael R. Bloomberg has campaigned and given money in support of a ban on flavored e-cigarettes and tobacco. He is the majority owner of Bloomberg LP, the parent company of Bloomberg News, and has entered the Democratic presidential race.