New Renault Chairman Plans Changes to Post-Ghosn Board
(Bloomberg) -- Renault SA's new chairman Jean-Dominique Senard is considering replacing at least two board members, according to people familiar with the matter, as he puts his stamp on governance at the French carmaker shaken by the downfall of former boss Carlos Ghosn.
Cherie Blair, a lawyer and the wife of Britain's former prime minister, probably won't be asked back for a second four-year term, said the people, who asked not to be identified because the matter isn't public. Lead independent director Philippe Lagayette, 75, will also leave the board due to age when his current four-year posting expires in June, they said.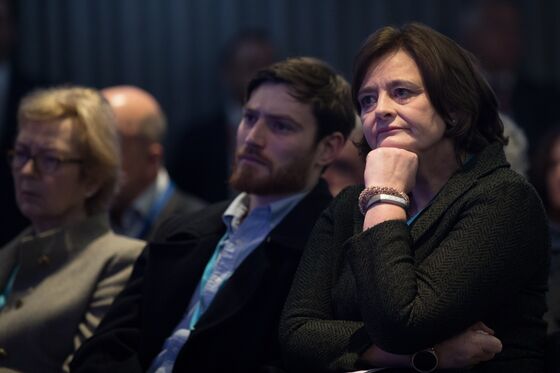 Senard hasn't made any final decisions and other directors' mandates could also come under review, the people said. Any board changes need to be ratified by shareholders.
A Renault spokeswoman declined to comment on board plans. Blair, 64, and Lagayette didn't respond to requests for comment.
Senard, an outsider who was thrust into the chairman's role in January, wants the board to be less of a rubber-stamp operation than it was under Ghosn, the people said. He's under pressure to make changes following the indictment of his predecessor -- who also led alliance partner Nissan Motor Co. -- in Japan on alleged financial crimes.
New directors could also help Renault's board carry out a review corporate of strategy, while providing Senard fresh viewpoints as he works to strengthen frayed relations with Nissan and third alliance partner Mitsubishi Motors Corp.
The search for new blood comes amid an ongoing investigation into Renault's finances and relationship with outside consultants that could end in the coming days. Ghosn, who 's been jailed in Japan since Nov. 19, was replaced at the helm only in January -- a delay that created friction with Nissan, which pushed the former auto titan out within days of his arrest. Ghosn has denied the charges.
"Renault needs board members and managers who are more critical and who have industrial expertise, rather than yes-men," said Bruno Jullien, an economist and automotive consultant. "Either they must go, or be put out to pasture."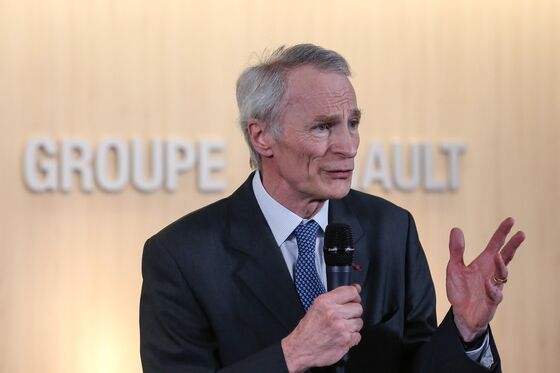 Senard has signaled to his team that the outcome of multiple ongoing inquiries may also lead to departures among the ranks of top Renault management, one of the people said. Anyone who doesn't come through "ethically" unscathed will have to leave, the person said.
Senard is also feeling pressure from the government, Renault's most powerful shareholder, to act should evidence of wrongdoing be uncovered. He is among French bosses who have the ear of President Emmanuel Macron, exchanging text messages with him, according to a person familiar with the matter.
A spokesman for the French government declined to comment.
In addition to the Renault probe, a separate audit at Nissan is underway and will be completed by the end of next month, while a joint review by consultant Mazars of their alliance holding company, RNBV, is set to end before March 15.
Renault's board includes three members elected by employees, two directors representing the French government, and two members backed by Nissan, which also has a stake.
Senard, who remains Michelin's CEO through mid-May, has been tasked with strengthening the structure of the 20-year alliance with Nissan and deepening integration between the partners. He is aiming to present proposals for the alliance by this summer, according to one of the people -- which could risk further exacerbating the rocky relationship with Renault's Japanese partners.
The probes have already shone a light on some practices from when Ghosn was at the helm of Renault, Nissan and Mitsubishi. The Renault probe is said to be reviewing the pay of Renault executives including general secretary and former Ghosn lieutenant Mouna Sepehri, as well as celebrations at the Versailles palace outside Paris. The joint Renault-Nissan audit is said to be looking into RNBV's role in paying for Ghosn and his wife's invitation to eight couples for an extended weekend at Rio de Janeiro's Carnival.
At Nissan, Ghosn's arrest has already triggered the departure of his close confidant, Jose Munoz. Arun Bajaj, head of human resources, is on a leave of absence, while Chief Executive Officer Hiroto Saikawa has said he will "pass the baton" to new leaders as soon as possible after completing governance revisions at the Japanese automaker.
While Thierry Bollore was named CEO of Renault and is charged with day-to-day management of the carmaker, Senard has already signaled a change of style at the top. Unlike Ghosn, he was recently spotted eating with employees at a staff cafeteria and strolling the hallways, according to Franck Daout, a representative of the CFDT union.
Whatever changes are planned at Renault, "the most important for us is that commitments about business in France are honored," said Mariette Rih of Force Ouvriere union. "It's time to exit this economic-political-legal-media soap opera."