Special Delivery From Austria: Brexit Trolling, First Class
(Bloomberg) -- Cheeky? Lazy? Or simply cheap? Austria had planned a stamp to commemorate Britain's departure from the European Union, but when the presumed deadline--March 29, 2019--came and went with no Brexit, the postal service found itself with 140,000 stamps bearing the wrong date.
Fast-forward 10 months, and as Britain finally heads for the exit, Austria is releasing the stamp--with the original date crossed out and Jan. 31, 2020 printed just below.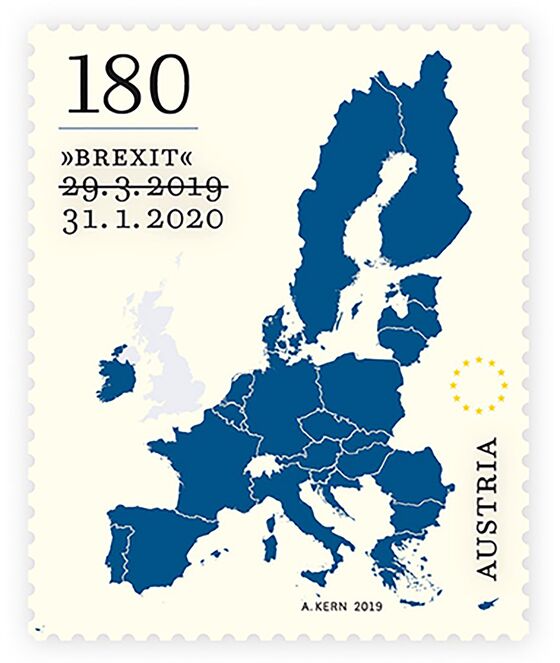 The stamp shows the remaining 27 members of the European Union in deep blue, while the United Kingdom is printed in a transparent, light blue--a shadow, so to speak. The stamps have a denomination of 1.80 euros, the price for sending a standard-sized priority letter to overseas destinations--something Great Britain isn't considered. Yet.
The stamps are available in a handful of Oesterreichische Post AG branches and its online shop. It wasn't immediately clear if the operator had retained some sheets in their original state, without the overprint--creating a new object for philatelists to fetishize.