Netanyahu Says Iran Smuggling Oil by Sea, Navy to Block Effort
(Bloomberg) -- Israeli Prime Minister Benjamin Netanyahu said Iran is circumventing sanctions by smuggling petroleum by sea and that "as these attempts expand, the navy will have a more important role in efforts to block these Iranian actions."
Netanyahu also called on the international community to stop the actions "by any means," as part of remarks he made Wednesday at a graduation ceremony at Haifa Navy Base. Israel's government has been one of the strongest supporters of U.S. efforts to isolate Iran.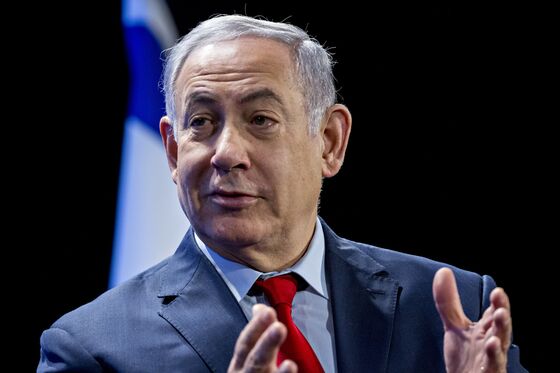 The prime minister also said U.S. Secretary of State Michael Pompeo will visit Israel "in a few days" with the leaders of Greece and Cyprus. They will advance a gas pipeline that goes from Israel to Europe by way of those countries.
The State Department hasn't announced travel plans for Pompeo.