Nestle's M&A Appetite Rises as Sales Growth Lags Behind Goal
(Bloomberg) -- Nestle SA Chief Executive Officer Mark Schneider said the world's largest food and beverage company plans to become more aggressive with acquisitions, identifying areas including metabolic health and nutrition to push sales growth that remains behind the company's target.
Nestle made more than 50 deals since Schneider took charge in 2017, transforming 12% of the company's portfolio. The CEO said Thursday in an interview that the pace will continue, albeit with a stronger focus on acquisitions rather than disposals.
Europe's largest company by market value is under mounting pressure to weed out underperforming assets like mass-market bottled water and its struggling Chinese brand Yinlu. The company said Thursday it will need one or two more years to return to annual sales growth of 4% to 6%. The stock fell as much as 2.4%.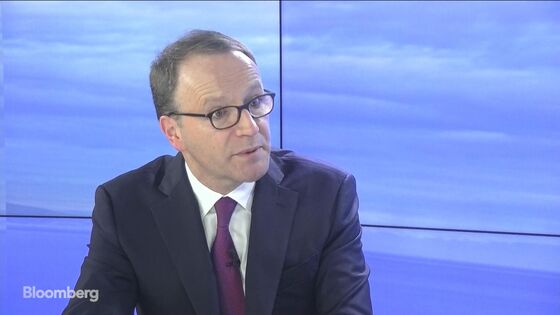 One major asset at Schneider's disposal to fund a potentially massive deal is Nestle's $37 billion stake in French cosmetics maker L'Oreal SA, which Schneider called a financial investment, suggesting it may come into play should he need the funds.
"We have lots of headroom and cushion in our balance sheet anyways, but this is an option," he said in a Bloomberg TV interview. "If needed, we could tap into that to finance an acquisition."
Nestle has owned shares in L'Oreal for more than 40 years and the company has been happy with its position, Schneider said. He also said he wouldn't speculate on when a sale could happen.
"We're not day-trading," he said.
L'Oreal shares fell as much as 1.4% They have more than doubled in value in the past six years. Activist investor Dan Loeb has been putting pressure on Nestle to sell the holding to focus on food and beverages.The 54-year-old German-American executive has faced setbacks as he seeks to return the KitKat maker to the growth pace it enjoyed a decade ago. Nestle Thursday pushed back its target for sales growth as revenue from China, the Nescafe maker's second-largest market, slowed even before the outbreak of the novel coronavirus.
Small and mid-sized deals are the Swiss company's "sweet spot" because they're less risky, but Schneider said he wouldn't rule out a big deal.
Nestle's pipeline for deals is more full than last year as the company aims to expand its health-science business, which is focusing on nutrition and metabolism. Last month, the Nescafe maker agreed to buy a medication for people who can't digest food properly from Allergan Plc.

"If I had one regret regarding 2019, it's about portfolio management," Schneider said. "It was a bit heavy on disposals and a little light on acquisitions." Nestle would also consider purchases to expand in plant-based foods as it plans to introduce a fake-tuna product later this year, the CEO said.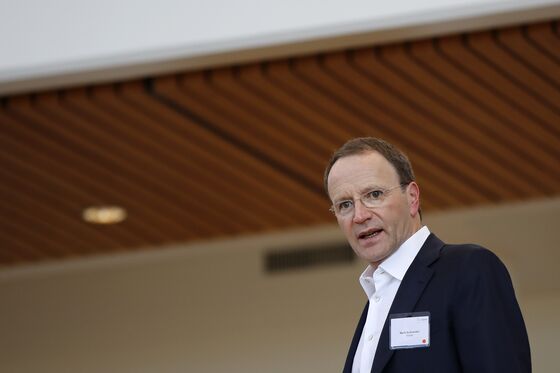 Greater China, the source of 6.9 billion francs ($7.1 billion) of revenue, was already stagnating for Nestle, whose Yinlu brand has struggled as consumers shift away from peanut milk, one of its main products. Most of Nestle's 30 factories in China have reopened this week after a lengthened holiday break, though they're operating at reduced capacity.
Nestle said it's too early to quantify the impact from the coronavirus.
Revenue climbed 3.5% on an organic basis in 2019, just short of analysts' estimates. The bottled-water business had its worst performance in a decade.
Restructuring costs and other expenses tripled to 2.6 billion francs as Nestle wrote down the value of Yinlu. Schneider said the brand is "working hard" at shifting to more popular products such as ready-to-drink coffee. In October, Bloomberg reported the company was weighing options including a sale of the unit, as well as Hsu Fu Chi, a confectionery brand, citing people familiar with the situation.