Navy's Plan to Cut an Aegis Destroyer Riles Maine's Lawmakers
(Bloomberg) -- The Navy's proposed budget requesting funds for one Aegis-class destroyer instead of the two previously planned for fiscal 2022 will weaken the U.S. industrial base and send the wrong message to China, according to lawmakers from Maine, where the ships are built.
"Since agreeing to a five-year multiyear procurement contract in 2018, industry had planned for a procurement rate of at least two ships per year through the next fiscal year," Senators Angus King and Susan Collins and Representatives Chellie Pingree and Jared Golden said in a letter Wednesday to President Joe Biden.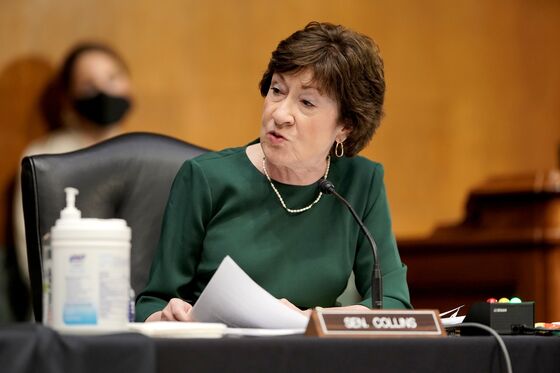 "Stability and predictability are crucial to maintaining a healthy shipbuilding industrial base, which the Navy has identified as a 'national security imperative that must be steadily supported, and grown, to maintain a skilled workforce,'" according to the letter.
The proposed Navy budget to be released May 27 includes eight new vessels but only one and not two planned DDG-51 Flight III destroyers build by a unit of General Dynamics Corp. in Bath, Maine. Bloomberg News reported the proposed budget request Tuesday.
The lawmakers wrote that "we are also concerned that such an action would send the wrong message to China and hinder our Navy's ability to adequately deter Chinese military aggression and economic coercion in the future."
King, an independent, sits on the Senate Armed Services Committee. Republican Collins is a member of the Senate defense appropriations panel.