National Enquirer Owner Sees Signs of Growth After Acquisitions
(Bloomberg) -- The owner of the National Enquirer, whose chairman is a key witness in the federal investigation of President Donald Trump's former attorney, expects revenue and earnings to grow this year following a series of acquisitions.
The financial guidance from American Media Inc. is the company's first in five years, according to a statement Thursday, and could help the publisher in efforts to raise about $425 million and refinance debt that comes due starting in 2021.
The outlook may also signal the start of a turnaround at American Media, which has struggled as the business of magazines has deteriorated. The company has had only one profitable year in the last five, according to documents viewed by Bloomberg. American Media declined to comment.
The closely held company expects $310 million in revenue for the fiscal year ending in March, up 12 percent from the prior year. American Media also forecasts $120 million in adjusted earnings, up 25 percent. The full year forecast includes nine months of owning Bauer Media, publisher of In Touch and Life & Style magazines, which American Media bought in June. Last year, the company purchased Us Weekly and Men's Journal from Wenner Media.
American Media said it's working with financial advisers to explore "strategic alternatives" to "reduce its overall cost of capital." Credit Suisse Group AG signed on for the task but has sought to back out of arranging the debt, Bloomberg News reported last month.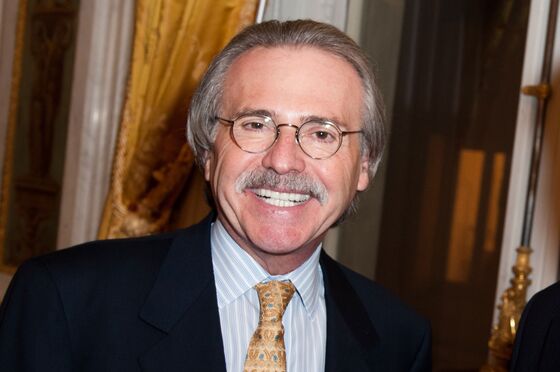 American Media's chairman, David Pecker, has reached an immunity deal with prosecutors to cooperate in the investigation into payments made by Michael Cohen to two women who said they had affairs with Trump.
Pecker is a longtime Trump ally, and American Media allegedly made "catch and kill" deals to keep Trump's supposed affairs out of public view. It's unclear if prosecutors could bring charges against the media company, which has offices in New York and Boca Raton, Florida.
American Media was purchased in 2014 by the hedge fund Chatham Asset Management and Omega Charitable Partnership LP.