Brooklyn Pot Salon Opens to New York Legalization Push
(Bloomberg) -- The gleaming new apothecary across from Brooklyn's Barclays Center doesn't offer kale smoothies or kombucha. What it does offer is pot.
Citiva, which opened on Dec. 30, is the borough's first medical marijuana dispensary. It belongs to a new generation of legal pot sellers striving for the feel of a shiny boutique rather than doctor's office-shabby. Citiva's pharmacists wear brown vests instead of white coats and offer marijuana for medical use with names like Good Morning Sunshine. The store packages its products in colorful metal tins. Passersby could be forgiven for thinking it's a spa or salon.
"People wanted to feel comfortable—welcome," said Hadley Ford, chief executive officer of IAnthus, the cannabis investing firm that owns Citiva. "They wanted to be in an environment where they feel they can learn."
This emphasis on education—and diversification—coincides with an accelerating effort to legalize recreational marijuana use in New York. In January, Governor Andrew Cuomo unveiled a proposal to allow use by adults age 21 and over while establishing a state agency to regulate sales. The proposal would make New York the 11th state to take the leap.  
The state's tiny medical marijuana industry, however, is grappling with the new reality, should it come. "It's all they're talking about," said John Schiumo, spokesman for the New York Medical Cannabis Industry Association, a lobbying organization. "The worst-case scenario is their businesses closing."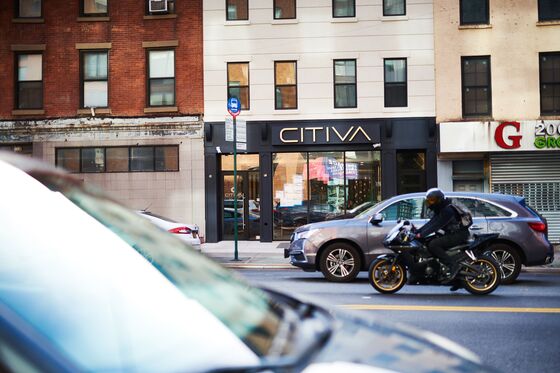 While legislators in Albany argue the fine points, New York's dispensaries must remain within existing law. On Manhattan's Fifth Avenue, medical marijuana seller MedMen has the airy, modern minimalism of an Apple Store. Its products, though, are kept out of reach, with samples shielded by glass and a stockroom behind a door befitting a bank vault.
Cuomo's proposal would upend this world, and dispensaries want to make sure they don't get left behind. In Oregon, amid an expanding recreational industry, medical dispensaries disappeared and patients on high doses turned to illicit dealers. New York Senator Diane Savino, who sponsored the state's 2014 medical marijuana law, said legislators should look to Nevada as a model. That state allowed medical dispensaries to sell recreational pot, protecting them against the onslaught of big players.
Michael Quattrone, Citiva's president, said other changes are needed. He wants a lower tax rate than the proposed 22 percent combined state and local levy on wholesalers. He warned prices will be so high that people will keep buying pot on the street. That's what happened in California, where tight regulations and an array of new taxes stymied the legal market.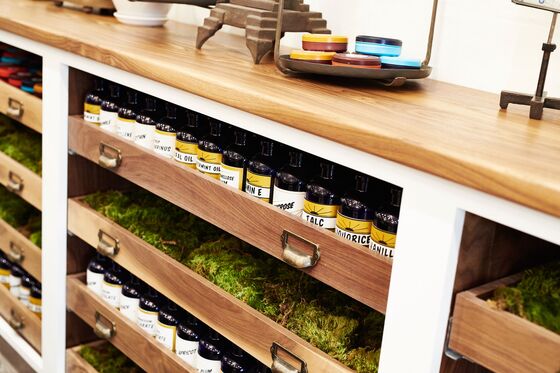 Last summer the state health department published a review of the impact of marijuana legalization. New York's marijuana market would be worth from $1.7 billion to $3.5 billion, the report showed, generating $248.1 million to $677.7 million in state and local tax revenue.
About 1 in 9 New Yorkers used marijuana in the last year, the Substance Abuse and Mental Health Services Administration estimated in 2016. Legalization could bring almost 1.3 million consumers in the first year, the state review found.
New York City has seven medical marijuana dispensaries and at least four more on the way, with Citiva poised to open the first on Staten Island later this year. Five years after the state legalized medical marijuana, close to 90,000 of the state's almost 20 million residents are certified. Qualifying conditions include cancer, HIV/AIDS, epilepsy, post-traumatic stress disorder and chronic pain. There are no age restrictions for patients, though minors need an adult to apply for certification on their behalf.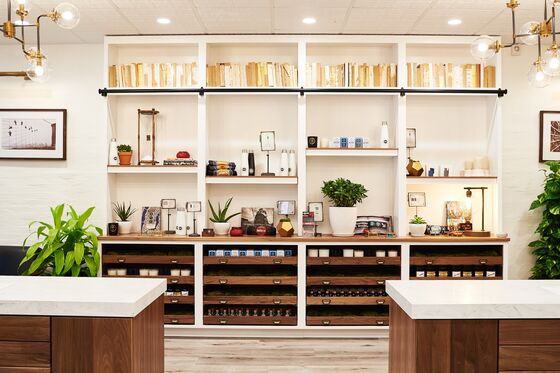 The New York Medical Cannabis Industry Association is lobbying for the state to allow it to sell recreational marijuana, and to open additional dispensaries statewide. Current law limits each organization to four dispensaries. "The existing medical marijuana program will close if New York's medical producers aren't allowed to expand," Schiumo said.
Under Cuomo's proposal, the new Office of Cannabis Management could auction licenses to grow or sell plants for recreational use. That concerns founders of family-run Etain Health, the state's only women-owned medical marijuana business. The language suggests Etain might have to compete against investor-backed companies like Citiva to enter the recreational market.  
Medical cannabis companies want a free pass. "An auction ensures the highest bidders with the deepest pockets will win," Schiumo said. Hillary Peckham, Etain's co-founder, said the result for her "would be devastating."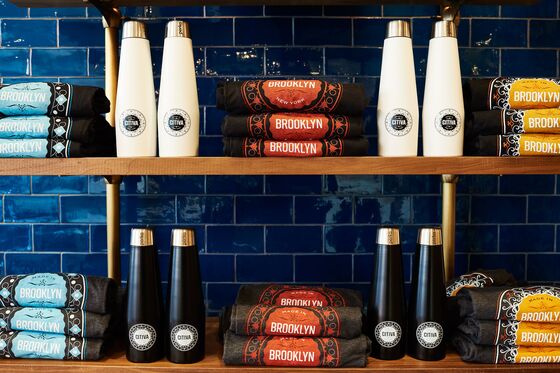 Still, Citiva is optimistic everything will work out. It's building a facility upstate in Orange County to grow and process cannabis. 
On a recent morning, Citiva pharmacist Nelson Cuevas greeted a patient named Brad, asking how he liked his recent purchase. (He liked it.) Brad, who asked to be identified only by his first name, said he spends about $300 a month on medical cannabis for chronic pain from muscle spasms. His purchase that day, a PharmaCann Blue vaporizer cartridge combining the sativa and indica strains of cannabis, cost $72.
Since he started with the program a year ago, Brad said finding what works is trial and error. "You kind of have to do your own research," he said, because few people understand the products. He added that the possibility of full legalization is already energizing the medicinal retailers. "You're starting to see them put more products on the walls—gearing up for that."