N.J. Transit's Chief Executive Tests Positive for Coronavirus
Kevin Corbett, president and chief executive officer of New Jersey Transit, has tested positive for the new coronavirus.
Corbett, 64, "is feeling well and maintaining his regular work schedule while currently isolating at home," according to a statement from NJ Transit, the nation's largest statewide mass-transportation provider.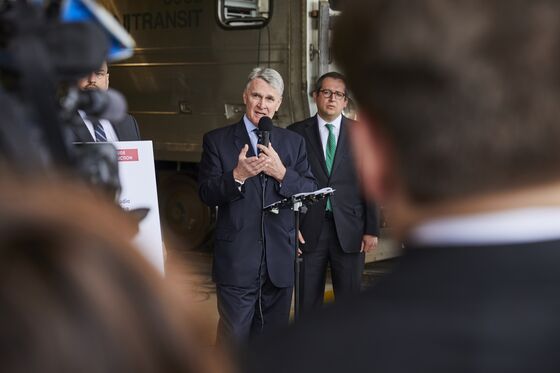 At least two NJ Transit workers have died after contracting the virus, which has been detected in more than 71,000 New Jerseyans and killed more than 3,000.
Corbett commutes to NJ Transit headquarters in Newark from his home in Mendham. He has been charged by Governor Phil Murphy with turning around the agency, whose years of budget starvation preceded rising crowding and slipping safety and reliability.
Pat Foye, Metropolitan Transportation Authority's chairman and chief executive officer, had what he described as a mild case of the virus after testing positive. Foye's quarantine ended on April 11.