N.J. Mega Mall, Other High-Risk Muni Deals at Make-or-Break Year
(Bloomberg) -- This year is the moment of truth for risky projects across the U.S. and the municipal-bond investors who bet big on them.
New Jersey's massive new shopping mall and a California rice-to-lumber facility are some of the projects financed in the $3.8 trillion market that are supposed to start operating or are scheduled to make payments to bondholders in 2019. It has been a great time to sell unrated debt because investors have been willing to take on more risk in return for higher yields. Soon, the buyers will find out if it was a worth it.
"Borrowers were coming out with deals that had weak covenants, more speculative plans, optimistic projections, and in categories that have not historically done so well," said Bill Black, senior portfolio manager for City National Rochdale, who oversees a $1.2 billion high-yield municipal fund. "In 2019, it's going to be interesting to see what happens."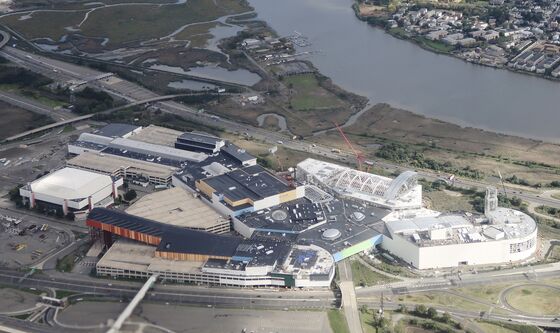 This year, investors might start getting burned if the projects don't perform as hoped, especially if the pace of the economy slows. On the other hand, even in the most speculative corners of the municipal market defaults are relatively low and investors who've been willing to take risks have reaped big rewards: Anyone who bought some of Puerto Rico's most frequently traded bonds after Hurricane Maria, for example, more than doubled their money. Here's some to watch:
There were $1.1 billion of unrated municipal bonds issued in 2017 to finance the completion of New Jersey's American Dream mega mall and amusement complex, an ambitious project that for years sat half-built in the Meadowlands outside New York City and was derided as an eyesore by former Governor Chris Christie. The developers said they had 77 percent of the space leased -- including the anchor stores -- six months before it is scheduled to open in June. Some of the securities have gained in the secondary market, trading for about 112 cents on the dollar, up 9 percent from when they were first sold.
A partnership of two companies, Consolidated Energy Ltd. and OCI NV, in April will begin making payments on $336 million of junk-rated bonds issued in October that refinanced some of the debt taken on to build one of the world's biggest methanol plants in Beaumont, Texas. Natgasoline LLC last year started production at the plant, making a chemical that is used as a building block in hundreds of products, including paint, plastics and carpets. The prices show little worries among investors, with securities due in 2031 trading for 101.4 cents on the dollar, up from the initial sale price of 99.1 cents.
CalPlant I LLC sold $228 million in bonds in 2017 to construct the first facility in the U.S. that will turn rice harvest waste into a wood-substitute for construction, seeking to carve out a niche with environmentally friendly developers. It's still aiming to open this fall, said spokeswoman Elizabeth Whalen. After construction is finished, installing the equipment is the next key stage. "This is the super important part," she said. Initially sold for a yield of over 8 percent, some of the securities have since gained, cutting the yields by about a percentage point.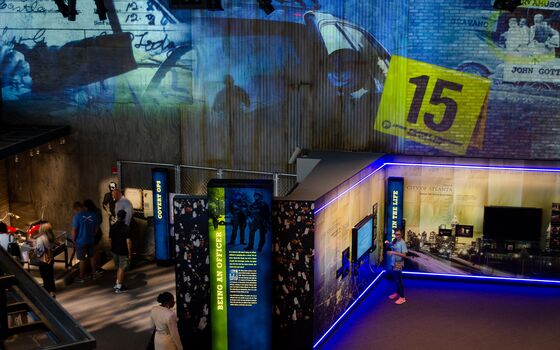 Just months after opening, the borrower that helped finance the National Law Enforcement Museum has warned bondholders that it may not be able to pay interest on the $103 million bond issue from 2016, when it expected to attract some 420,000 annual visitors to its facilities near the Smithsonian devoted to policing. But results have fallen short of expectations. It's holding a call with investors this month to discuss plans to address financial issues, according to a regulatory filing. Museum spokesman Steve Groeninger did not respond to requests for comment.
When about $8 million of debt was sold in November for Entsorga West Virginia LLC, which is building a new facility that turns solid waste into an alternative to oil and gas, the contract required it to be completed by March 31 after previous delays. If the project is deemed abandoned, the trustee can move money into a debt service fund to pay off the bonds, the offering documents say, giving investors some protection. They still demanded yields of almost 9 percent on securities due in 2036.
Frank Celli, chief executive officer of BioHiTech Global, an equity partner in Entsorga, said the prior delay was due to a contractor it hired going bankrupt. "Going forward, it'll be a heck of a lot easier," Celli said.