Elon Musk Says He May Skip Future Tesla Earnings Calls
(Bloomberg) -- Elon Musk dropped a bit of a bombshell on Tesla Inc.'s earnings call: He won't necessarily be doing the quarterly calls going forward.
"I will no longer default to doing earnings call," Tesla's chief executive officer said Monday. "Obviously I'll do the annual shareholder meeting, but I think that going forward I will most likely not be on earnings calls unless there's something really important that I need to say."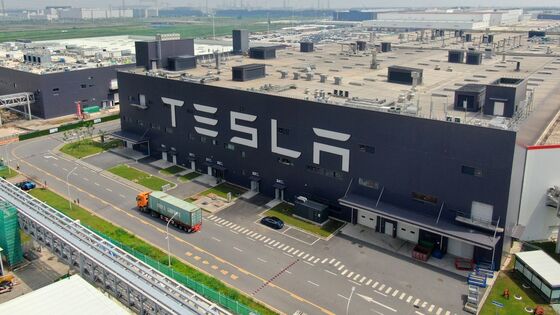 Answering a question on whether he'd do interviews with YouTubers, Musk argued that there's only so much time in the day, and if he's doing interviews, he can't be doing other work.
Over the years, Musk has been a central feature of the calls. For example, on a call in April last year, he went on a profane rant and accused authorities of "fascist" shutdown orders. On a call in 2018, Musk said analysts were asking "boring, bonehead" questions. "We're going to YouTube. These questions are so dry. They're killing me," he said.
For more on Tesla's second-quarter earnings, click here for our TOPLive blog.