Elon Musk's SEC Suit May Cost Tesla Its Biggest U.S. Carmaker Crown
(Bloomberg) -- Tesla plummeted 11 percent in pre-market trading Friday after the Securities and Exchange Commission accused its Chief Executive Officer Elon Musk of misleading investors. The share drop may bring the electric vehicle maker's market valuation below that of General Motors Co.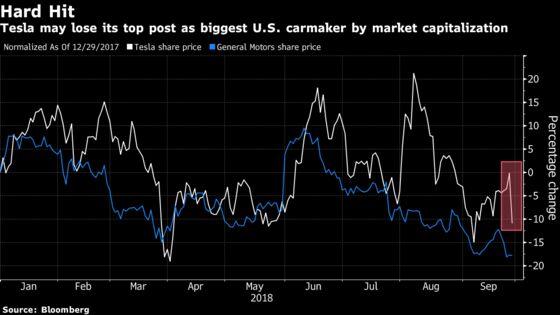 Should Tesla shares reflect the plunge into regular trading Friday, it would bring the company's market capitalization to about $46.7 billion, compared to $52.5 billion as of Thursday's close. GM's market value stood at $47.5 billion as of Thursday, while that of Ford Motor Co. was $36.8 billion.