Musk Made to Pay for SEC Delay; Shares Jump on Settlement
(Bloomberg) -- Elon Musk learned that it's tough to win a fight against the U.S. Securities and Exchange Commission when the agency decides to play hardball.
Tesla Inc.'s chief executive officer agreed over the weekend to pay about twice as much as in penalties to settle claims stemming from his August tweet storm as he would have under a deal he walked away from on Thursday. Musk's decision to back out of the initial deal led the regulator to sue him for securities fraud later in the day, ratcheting up pressure on the embattled billionaire and his electric-car company.
Tesla stock jumped 14 percent to $302.75 in pre-market trading before U.S. exchanges opened Monday, erasing a rout on Friday after the SEC unveiled its aggressive strategy. Lawyers for Musk and the company were frustrated because they had wanted to agency to give them more time to bring him back to the negotiating table, according to two people familiar with the matter.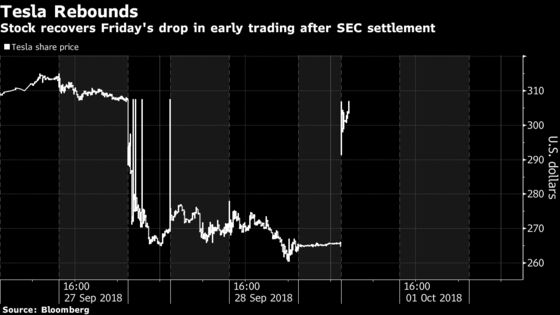 After filing the lawsuit, agency officials were anticipating a drawn-out legal battle, but settlement talks started up again late Friday after Musk's attorney Steven Farina sent an email asking to reopen the discussions.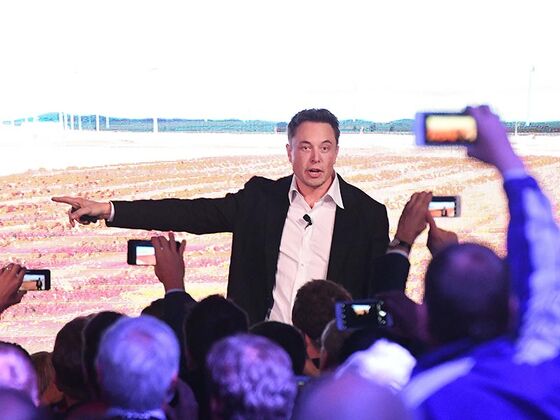 Stephanie Avakian and Steve Peikin, co-directors of the SEC's Enforcement Division, led the talks, taking the reins from the staff attorneys who worked the case, according to the people. Avakian and Peikin demanded that Musk pay $20 million and be removed as Tesla's chairman for at least three years, harsher terms than were being offered in the scrapped deal, people familiar with the matter said. The agency also required that the company pay $20 million in penalties to settle separate claims related to Musk's use of social media.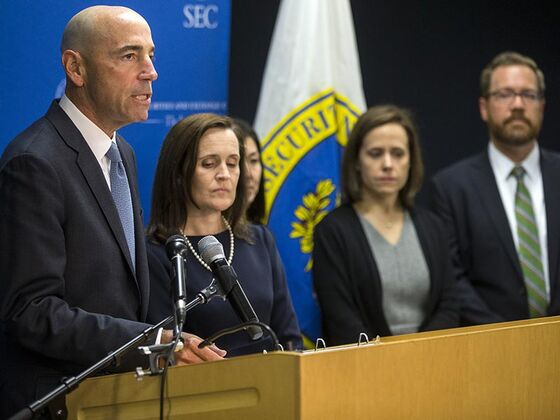 The SEC was unified in taking the tough approach, with Chairman Jay Clayton touting it in a separate statement after the settlement was announced.
"This matter has been widely followed by our Main Street investors," Clayton said. "When companies and corporate insiders make statements, they must act responsibly."
The high-profile enforcement action came at a good time for the agency, which has faced questions from Democratic lawmakers and investor advocates over whether it has become a less aggressive market cop under Clayton, who was appointed by President Donald Trump.
"The settlement certainly helps the SEC's image," said Urska Velikonja, a Georgetown University law professor who tracks the agency's enforcement data. The deal "cuts against the narrative that the Trump administration is going easy on Wall Street and large corporations," she said.
It's also notable that the settlement came just a day before the end of the federal government's fiscal year, when the agency tallies its enforcement activity for the preceding 12 months. Those numbers are closely scrutinized by Congress as a barometer of how tough the regulator has been in policing its beat.
In July, Senator Sherrod Brown of Ohio, the Senate Banking Committee's top Democrat, assailed the SEC over what he said was a decline in enforcement activity and announced his intention to have government watchdogs to examine the SEC's statistics.
The wild ride that led to the settlement started on Aug. 7 when Musk tweeted that he had "funding secured" to take Tesla private, causing such a spike in the company's share price that trading was halted temporarily. Within hours, questions began to swirl around Musk's claims and the SEC quickly opened an investigation. The agency moved with unusual speed, questioning Musk weeks after the tweets. The enforcement unit also took testimony from Tesla's board and other executives before deciding it had enough evidence to bring the allegations.
Jill Fisch, a co-director for University of Pennsylvania Law School's Institute for Law and Economics, said that while the case is clearly good for the agency, it shouldn't be seen as a reflection on its overall enforcement posture because Musk's behavior was so extraordinary.
"This was a case that was in a class by itself," she said. "I don't think it sends a broader message."
Stephen Crimmins, a former SEC enforcement lawyer who's now a partner at Murphy & McGonigle, said the agency did a good job dishing out a quick punishment while limiting further harm to investors.
Musk and Tesla both agreed to resolve the SEC's allegations without admitting or denying wrongdoing. Their combined $40 million in penalties will be distributed to harmed shareholders through a court-approved process, the SEC said.
"It's tailored relief," Crimmins said. "He stays on as an officer, indeed as the CEO, which shareholders need for this company."