Elon Musk Denies Report James Murdoch Poised to Be Tesla Chairman
(Bloomberg) -- Tesla Inc. Chief Executive Officer Elon Musk denied a report in the Financial Times that James Murdoch is poised to replace him as chairman, prolonging the uncertainty over who will lead the electric-car maker's board.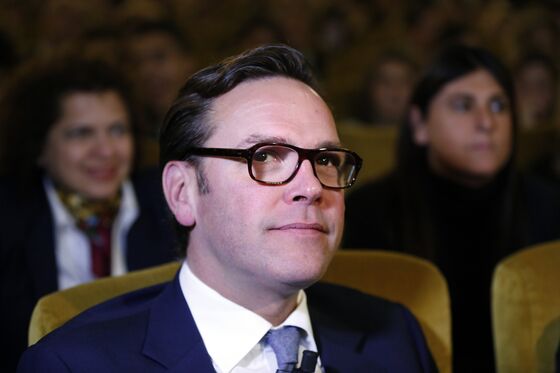 Murdoch, the CEO of Twenty-First Century Fox Inc. and a Tesla board member, is the lead candidate for the job, the Financial Times had reported, citing two people briefed on the discussions. The newspaper is wrong, Musk tweeted in response, without elaborating.
Musk must relinquish the role of chairman under a settlement with the Securities and Exchange Commission over his tweeting in August about trying to take Tesla private. The accord left open the possibility that the carmaker could appoint an existing independent director to the position. Musk, Tesla and the SEC asked the U.S. District Court in Manhattan to accept the deal in a court filing on Thursday.
The settlement with the SEC was reached two days after the regulator sued the billionaire over his tweeted claims to have had the funding and investor support to buy out stockholders at $420 a share. Musk is allowed to keep his job as CEO and stay on the board, but has to resign as chairman and can't be re-elected to that role for three years. He and Tesla each agreed to pay $20 million fines.