Murdochs Bet Fox News Superfans Will Follow Network Online
(Bloomberg) -- Fox News executive John Finley has already lost the office sweepstakes on how popular the new Fox Nation online video service is likely to be. And he's OK with it.
For several weeks, Rupert Murdoch's media group has pitched collectibles to get fans to sign up for the service: a supercharged, streaming complement to the Fox News Channel for audiences who can't get enough conservative commentary. The highest-priced goody bag -- including a three-year subscription and tactical military-style watch -- costs $1,200, and Finley completely underestimated the appeal of the offering.
"That so many people have enthusiastically signed up and committed that much time and money to it, we think is a very, very good signal," Finley said in an interview before Tuesday's launch. Beyond saying that the uptake was stronger than he expected, he declined to disclose the initial subscriber numbers.
Though just a startup, Fox Nation is already an integral part of Murdoch's reshaped empire. The family is selling much of Fox News' parent -- 21st Century Fox Inc. -- to Walt Disney Co. for $71 billion. As a result, Fox News, including projects like this one, will play a much larger role in the company. And while Fox Nation will compete with a dizzying number of streaming products, it'll do so in Fox News' particular way -- by appealing to a conservative-leaning audience that may find itself underserved by other media networks.
"The plan has always been for Fox Nation to appeal to what we call our superfans," said Finley, who is overseeing production. "Fox has this very dedicated, passionate audience that rivals lots of brands around the world. It's meant to be a supplemental offering for those who really just want more."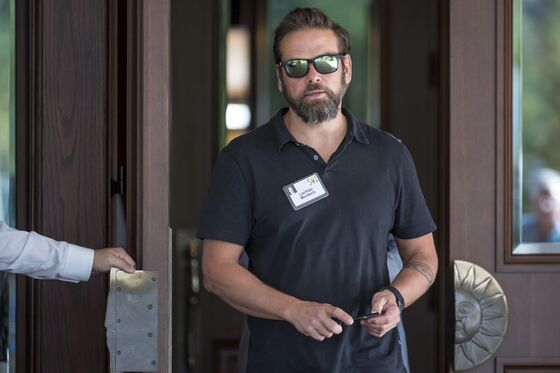 The seed for Fox Nation was planted in June 2017 when 21st Century Fox Executive Chairman Lachlan Murdoch asked his executives to develop a streaming version of the popular cable news network that his father, Rupert, launched in 1996. The 47-year-old will be chief executive officer of the new Fox when the Disney deal is completed, and the growth of FoxNews.com suggested there was an appetite for such a service.
Fox plans to charge $5.99 a month, or $64.99 a year, for Fox Nation, which won't have ads at first. It'll offer opinion shows, with short- and long-form content, like documentaries and "patriotic specials," that complement the flagship channel. Some of the content, like a Fox News Special with Sean Hannity interviewing Supreme Court Justice Clarence Thomas, will be repackaged and refreshed for online viewing.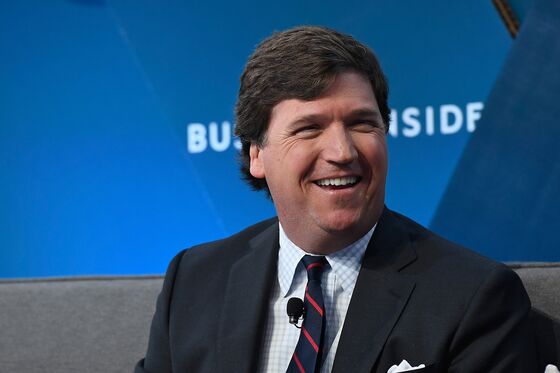 New short-form shows include "Un-PC," in which Fox aim to make a star of wrestler Tyrus, rapper Snoop Dogg's former bodyguard. The show will round up the headlines of the day in politics, sports and entertainment. There will be on-demand audio streams of popular prime-time shows such as "Tucker Carlson Tonight" and a "Fox & Friends" after-show.
With 21st Century Fox selling its entertainment assets, the Fox News brand will account for an estimated two-thirds of future earnings, according to Brian Wieser, analyst at Pivotal Research Group LLC. Sports and broadcasting, including the flagship Fox network, will generate the rest. The new company will have earnings of about $2.5 billion annually, Lachlan Murdoch said recently.
Wieser said the rollout of Fox Nation will ensure Fox News' presence in the lineup of apps on TV devices like Roku. Many media companies have launched services for superfans and have drawn hundreds of thousands of subscribers, he said.
Paul Sweeney, a Bloomberg Intelligence analyst, said Fox Nation could "attract a younger demographic that ultimately can make the streaming service itself a viable business and then create viewers for their broadcast and cable networks."
Finley said younger audiences -- the ones advertisers tend to pay more to reach -- may gravitate toward Fox Nation because of its availability on mobile devices and connected TVs. But the company isn't creating the service just for that purpose, he said.
Fox News has the largest audience in the key demographic group that advertisers seek in news programming, the 25-to-54 set, and has gained viewers in the category, according to Nielsen data provided by the company.
While Fox uses the service to develop new stars, it will lean on popular commentators like Hannity and provide a home for some of its controversial contributors.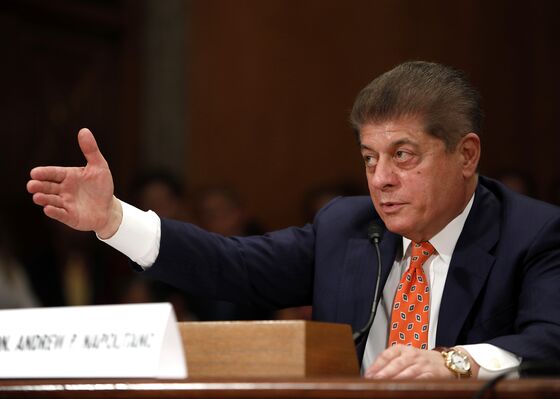 Judge Andrew Napolitano will have his own live show examining the day's news from a libertarian and legal point of view. The former New Jersey judge was temporarily absent from the network in 2017 after claiming the British government had spied on then-candidate Donald Trump. The claim was rejected by U.K officials as "nonsense."
Former Los Angeles Police detective Mark Fuhrman will host a true-crime show. His use of racial slurs became defense fodder in the O.J. Simpson trial and he invoked the Fifth Amendment when asked during the trial if he falsified testimony or planted evidence.
There is also lighter fare, such as a quiz show and a cooking program with celebrities from the Fox News world and beyond. Diamond and Silk, two social-media personalities who gained fame for their videos supporting Trump, also will have a weekly five-minute program, Fox News announced on Monday.
The company is smart to capitalize on its star commentators, according to Sweeney, and its new product won't get lost in the crowded field of news offerings already on smartphones and set-top players.
"All the media companies are rushing to get their streaming products out into the market, and if you are Fox, the biggest, most valuable brand is Fox News," Sweeney said.