Mozambique May Agree Deals on ProIndicus, MAM Loans This Year
(Bloomberg) -- The Mozambican government said it may reach an agreement with investors on restructuring about $1.2 billion of loans for state-owned companies ProIndicus and Mozambique Asset Management this year.
"We expect that we can get that, but we are still in negotiations," Finance Minister Adriano Maleiane told reporters in the capital, Maputo, on Thursday. He declined to comment on possible terms as that could jeopardize talks.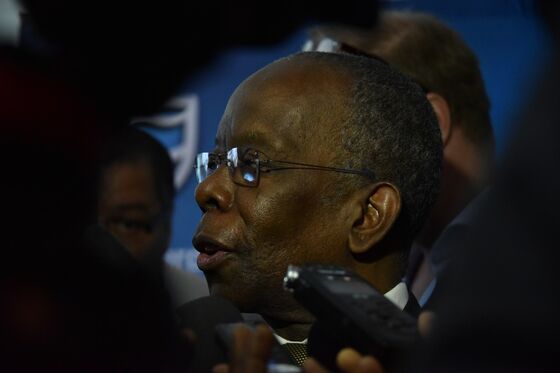 Maleiane said he was "sure" that a proposal announced on Tuesday to restructure Mozambique's sole Eurobond, a $727 million security maturing in 2023, would be accepted by the 75 percent of holders needed for it to pass.
About 60 percent of bond owners, among them New York-based hedge fund Greylock Capital Management LLC, have agreed to the initial terms that include swapping investors into a new $900-million bond maturing in 2033 and giving them a proportion of the southern African nation's future revenue from exports of liquefied natural gas.
The existing notes fell 1.3 cents to 92.8 on the dollar by 12:14 p.m. in London, equating to a yield of 14.75 percent. They're still up about 7.5 cents since Tuesday's announcement.
Credit Suisse Group AG, which is advising funds owning about 85 percent of the $622 million ProIndicus loan, said on Wednesday they hoped to negotiate a similar deal to the one that Eurobond investors did.
Mozambique's government had hoped to negotiate with the investors in the Eurobond and the loans as one group. But the bond owners insisted on preferential treatment and questioned the legality of the state guarantees backing the loans.