Credit Suisse Loses M&A Head Weinberger to Morgan Stanley
(Bloomberg) -- The head of Credit Suisse Group AG's global mergers and acquisitions group is leaving the firm for Morgan Stanley, in one of the most-high profile exits to date, according to people familiar with the matter.
The departure of Greg Weinberger is the latest blow for Credit Suisse, which has seen a wave of bankers leave following the Archegos Capital Management and Greensill Capital scandals this year, which resulted in multi-billion dollar losses and tarnished its reputation.
Credit Suisse has tapped London-based Cathal Deasy and New York-based Steven Geller to be global co-heads of M&A, the people said. They will report to David Wah, who has been named head of global advisory, they added.
Representatives for Credit Suisse and Morgan Stanley declined to comment. Weinberger didn't respond to requests for comment.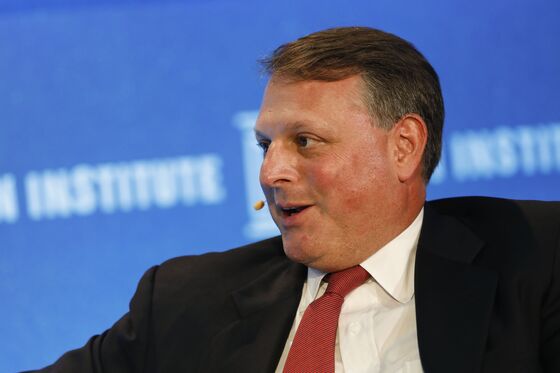 Weinberger had been at Credit Suisse for 21 years, according to the Financial Industry Regulatory Authority. He had been named global head of mergers and acquisitions in 2019. He has worked on several big oil and gas deals over his career.
Weinberger's move was first reported by the Wall Street Journal.