Morgan Stanley Is Ready, After a Decade, to Grow Through Deals
(Bloomberg) -- James Gorman is going shopping for his asset-management unit.
The Morgan Stanley chief said he's looking to buy "small add-on firms" or hire teams to spur growth at his $463 billion investment management division. The unit's fixed-income offering is "smaller than we would like" and the company sees opportunities to grow in alternative products such as private equity and infrastructure, he said on a call with analysts after the bank reported a drop in fourth-quarter revenue.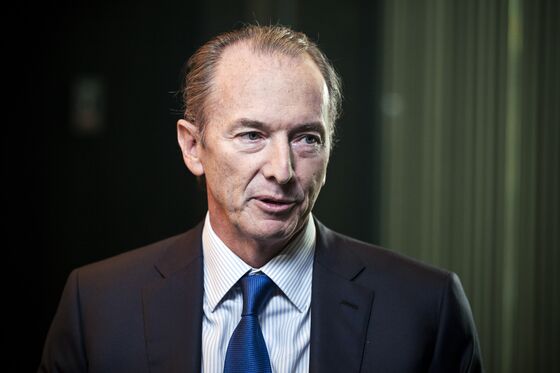 "There are a lot of spaces where we can add on," Gorman said. "We're not suggesting we're about to do a mega-deal in asset management. You and I and everyone else knows those are complicated, and not all of those have been successful."
Morgan Stanley has been quiet on the acquisitions front since 2009, when it agreed to buy the Smith Barney brokerage unit from Citigroup Inc. and sell off its retail asset-management business, which included Van Kampen Investments. In 2017, the bank bought Mesa West, a commercial real estate credit investing firm, which Gorman said Thursday cost a "couple of hundred million dollars" and served as "getting our foot back in the water."
Last year, Gorman said he wants the investment management business to climb to $1 trillion in client assets over the next several years, and expressed some regret over the Van Kampen sale. The company also said Thursday it's open to acquisitions in wealth management.
Gorman acknowledged he'd have to balance the acquisitions with a desire to use the firm's capital to buy back its shares, which have fallen 20 percent in the last 12 months.
At Thursday's stock price, "I kind of like buying that all day long, to be blunt," Gorman said. "But I'm trying to think a little longer than what's going on today and tomorrow."