Morgan Stanley, Interactive Brokers Face U.S. Scrutiny, WSJ Says
(Bloomberg) -- Morgan Stanley and Interactive Brokers LLC are being scrutinized by federal authorities over the handling of accounts of a businessman under investigation for allegedly helping a former Venezuelan oil minister launder billions of dollars, the Wall Street Journal reported, citing people familiar with the matter.
The two companies and several financial-advisory firms managed accounts for businessman Luis Mariano Rodriguez Cabello, under investigation for his role in concealing funds within the U.S. financial system for his cousin, Rafael Ramirez, a former Venezuelan oil minister, the Journal reported, citing the people and government documents reviewed by the newspaper.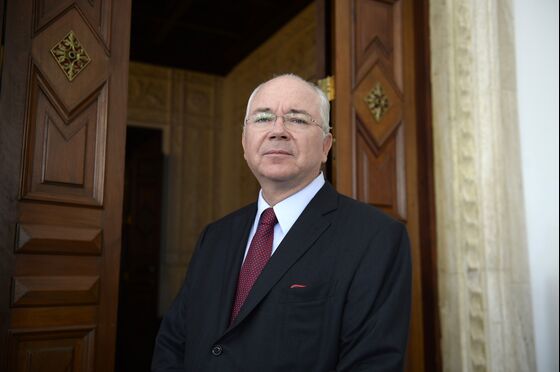 Agencies in the U.S. and internationally are looking into whether Rodriguez helped his cousin amass funds from Venezuelan state accounts through fraudulent contracts with the national oil company before laundering the money through overseas accounts, including in the U.S., the Journal said.
The Federal Bureau of Investigation, the Securities and Exchange Commission and other federal agencies are trying to determine why U.S. firms managed more than $100 million in securities and other assets for Rodriguez that should have raised red flags for potential money-laundering activities, the Journal said, citing the people familiar with the matter.
A Morgan Stanley spokeswoman declined to comment to Bloomberg News, and Interactive Brokers had no immediate comment. Spokespeople for the FBI and SEC also declined to comment. 
Interactive Brokers "is committed to compliance with all applicable laws and regulations," it told the Journal. "We cannot comment on specific customers or accounts."
Rodriguez and Ramirez didn't responded to the Journal's requests for comment made through their companies and business associates, the newspaper said.