Morgan Stanley Gathers Its Top Women to Plan Lifting Their Ranks
(Bloomberg) -- Morgan Stanley's highest ranking women are flying to New York this week from around the world to solve a gnawing problem: There aren't enough of them.
The bank, looking to support the advancement of women to its top echelons, is hosting a summit in Manhattan on Wednesday and Thursday for about 350 who are already managing directors at the firm. It's part of a multiyear push supported by Chief Executive Officer James Gorman to fix a lack of gender diversity at the top of the company -- a problem that persists across Wall Street.
Women currently account for just 19 percent of Morgan Stanley's managing directors. Higher up, there are only three women on the 17-member operating committee, the firm's most-senior governing body.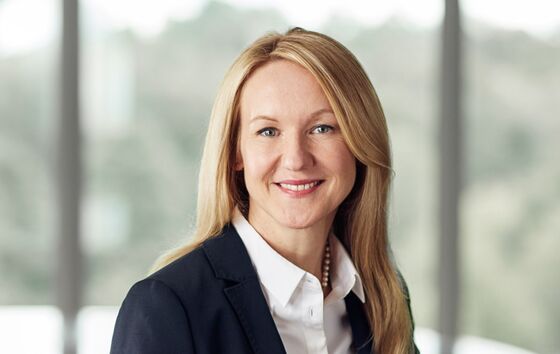 "Structurally, this stuff is tough and it's hard, but that's why it needs the energy and intensity behind it," said Clare Woodman, one of the three women. She was recently promoted to run all of Morgan Stanley's business in Europe, the Middle East and Africa.
The gathering is first and foremost a business meeting, said Shelley O'Connor, who co-leads wealth management and is also on the operating committee. "I think it will be an opportunity to have a very open discussion with senior men also in the room," she said.
Among the speakers will be Gorman, President Colm Kelleher and a range of external guests including Nasdaq Inc. CEO Adena Friedman, a trailblazer in her industry.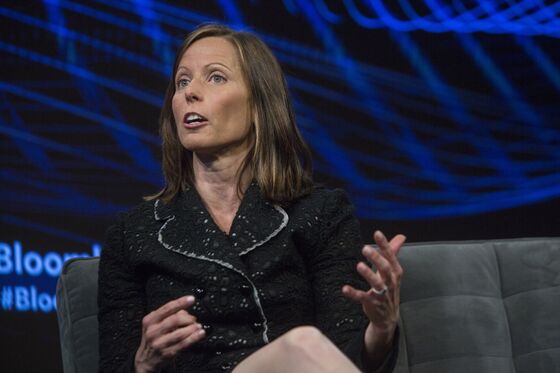 Morgan Stanley has almost 60,000 employees globally. The percentage of women in the company's overall U.S. workforce was about 38 percent from 2010 to 2015. Morgan Stanley hasn't provided statistics publicly for the past two years. Four members of its 13-member board are women.
The bank has had its share of scrutiny this year amid press reports of alleged harassment in its Portland, Oregon, and Los Angeles wealth management offices, as well as an incident involving former Congressman Harold Ford, an executive who managed relationships with corporations and individual clients across the bank. Ford denied the claims, and Morgan Stanley said he wasn't fired for sexual misconduct.
Earlier this year, Sallie Krawcheck, once one of the highest-ranking women in the wealth management industry who runs a business that manages money for women, highlighted the lack of diversity among Morgan Stanley's financial advisers. Her posting sparked hundreds of comments on LinkedIn, from disappointment at how few women were represented to criticism of what some saw as an incomplete analysis.
The meeting this week will give Gorman a chance to make a statement about an issue that's plaguing his entire industry. The Wall Street Journal reported in August that Wells Fargo & Co. is conducting an internal investigation amid complaints of gender bias within its organization. Citigroup Inc. has set specific targets to ensure 40 percent of its managers are female by 2021.
Gorman's efforts also come at a time when the #MeToo movement has been sweeping the nation, with women coming forward across many industries to advocate for better treatment.
"The reality of it is this is still a male-dominated industry," O'Connor said. She's also on the board of Catalyst, a nonprofit aimed at accelerating workplace inclusion for women. "We would love nothing more than for Morgan Stanley to be the firm of choice for women."
Goldman Sachs Group Inc. -- Morgan Stanley's top rival in investment banking -- almost doubled the number of women in its most-senior governing body this year, elevating three women to the management committee. Stephanie Cohen, a 41-year-old dealmaker, joined as the youngest member.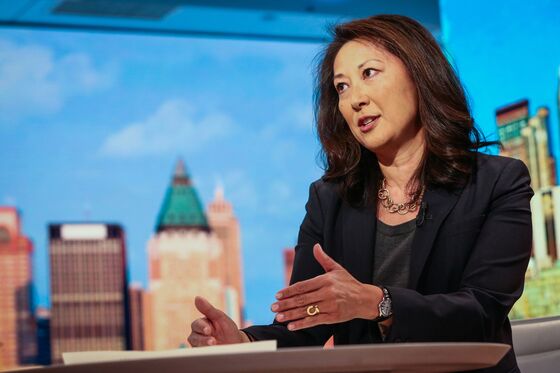 At Morgan Stanley, Susie Huang was added this year to its operating committee, in addition to Woodman and O'Connor. She was also made co-head of the investment banking division, making her the only woman to hold such a high rank in a unit that oversees mergers, acquisitions and securities underwriting at one of the top five Wall Street banks.
This week's event will also include panels on augmented intelligence, China's economy and the firm's strategy. Other speakers include Jami Miscik, a board member who formerly worked for the Central Intelligence Agency, and Carla Harris, a Morgan Stanley wealth management executive who's well-known for her advice on how to identify mentors and sponsors in the workplace.
Woodman's advice: "The focus on network is not just about your internal network, it's also about broadening out the external network you have with clients. For us, this was one way of bringing much more visibility to the talent that we have internally."