Tata Loses Court Case in India's Biggest Corporate Feud
(Bloomberg) -- Tata Sons Ltd. suffered a shock defeat as an Indian court ordered it to reinstate the chairman it fired in 2016, a ruling that may paralyze the $110 billion conglomerate's plan to revive growth by selling assets, finding new partners, and cutting costs.
An appeals court on Wednesday said former chairman Cyrus Mistry was improperly ousted from the Tata Group by Ratan Tata, chairman emeritus of the conglomerate, whose actions, the court said, were "oppressive." It restrained Ratan Tata and his representatives from taking any decision that would require a majority decision by the board of Tata Sons.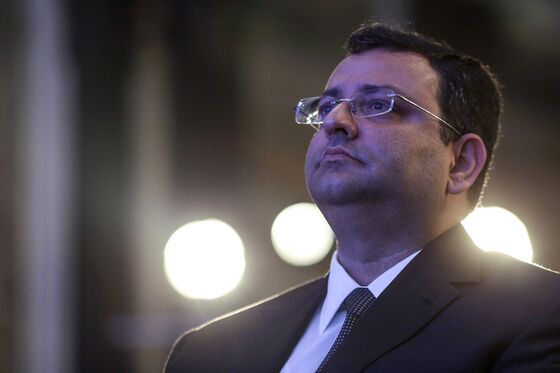 Tata Sons, the holding company of the group that also owns the luxury Jaguar and Land Rover brands, has four weeks to appeal the ruling.
The verdict will prompt Tata Sons Chairman Natarajan Chandrasekaran and other leaders to focus on stymieing Mistry's return. That may jeopardize plans including Jaguar Land Rover's attempts at finding partners to share the burden of investing in electric vehicles, and Tata Steel Ltd.'s plans to cut 3,000 jobs at its European operations.
"There will be a serious bout of concern and volatility for the group as a whole because many of the large companies are on the cusp of taking some very important decisions," said Ajay Bodke, chief executive officer at Prabhudas Lilladher Portfolio Management Services. "The current management will not be able to move an inch as far as these decisions are concerned."
Other key decisions by the court:
Appointment of Chandrasekaran as chairman illegal
Mistry to be reinstated as director of Tata group companies immediately
Court orders remarks made by a lower tribunal against Mistry to be expunged
Shares of Tata Motors Ltd. fell the most since Oct. 25 after the verdict.
Mistry was ousted as chairman of Tata Sons in October 2016, about four years after he had taken over the position from Ratan Tata. He turned to the National Company Law Tribunal to overturn the dismissal and, following an unfavorable ruling, appealed seeking to expunge disparaging remarks against him in the original order.
Mistry said the outcome of the appeal is a vindication of his stand taken when the board of Tata Sons, without warning or reason removed him, first as the executive chairman, and subsequently as a director of Tata Sons.
Tata Sons, in a statement, said that it "strongly believes in the strength of its case and will take appropriate legal recourse."
"While this is bound to be contested in the highest court, the legal battle will be negative for investors in the near term," said Dharmesh Kant, Mumbai-based head of retail research at Indianivesh Securities Ltd. "The order is extremely disturbing for the Tata Group as it raises questions on their corporate governance."
The National Company Law Appellate Tribunal on Wednesday ruled that the appointment of Chandrasekaran as chairman was illegal. The court also ordered that Tata Sons be classified again as a publicly held company, giving minority shareholders more autonomy to sell its shares.
"It is not clear as to how the NCLAT order seeks to over-rule the decisions taken by shareholders of Tata Sons and listed Tata operating companies at validly constituted shareholder meetings," Tata Sons said in its statement.
Tata Sons controls and invests in the group's major companies and oversees 28 publicly listed firms. The 151-year-old group employs 700,000 people who make cars, blend tea, forge steel, sell insurance, write software, operate phone networks and package salt among much else.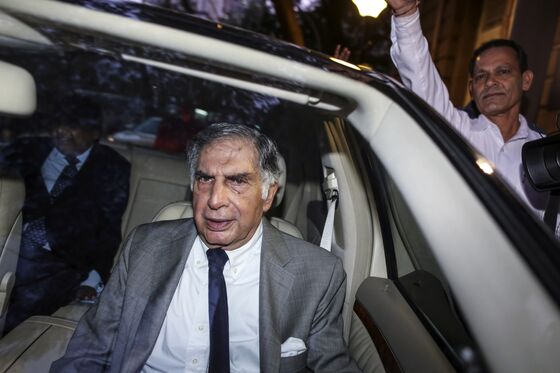 Ratan Tata, who now runs Tata Trusts that control 66% of Tata Sons, had swelled group revenues more than 60-fold in his over two decades as chairman. His campaign of expansion abroad included the troubled European steelmaker Corus Group Plc and marquee brands such as Land Rover, Jaguar, Tetley Tea and New York's Pierre hotel.
With the slowdown in China, trade war, and Brexit concerns further damping European operations, Mistry was trying to unwind some of that growth and pay back part of the debt Tata had built up to pay for the acquisitions, when he was fired.
The court said the move to fire Mistry was "oppressive for minority shareholders and caused losses for the company."
Meanwhile, the downturn in Europe's steel industry prompted Tata Steel, which has been closing and selling loss-making plants since the 2008 financial crisis, to announce a plan to cut 3,000 jobs in the region to lower costs after its proposed joint venture with Thyssenkrupp AG fell through in May.
Jaguar Land Rover has approached carmakers including China's Zhejiang Geely Holding Group Co. and BMW AG as it seeks partnerships for the beleaguered British automotive business, people with knowledge of the matter said last month.
"The strong foundations of Bombay House will face its toughest test in dealing with the new uncertainties," Harsh Goenka, chairman of RPG Enterprises Ltd. wrote on Twitter on Wednesday, referring to the Tata Group's headquarters. "A quick resolution will help markets and industry."