Top Investors See an Opening as China Lowers Finance Barriers
China's plan to open its $44 trillion financial sector to the world is drawing a positive reception from top executives attending the Milken Institute Global Conference this week.
Scott Minerd, chief investment officer for Guggenheim Partners, said opening to foreign ownership of financial firms should be quickly beneficial to large U.S. players, such as Goldman Sachs Group Inc., Blackstone Group LP and BlackRock Inc.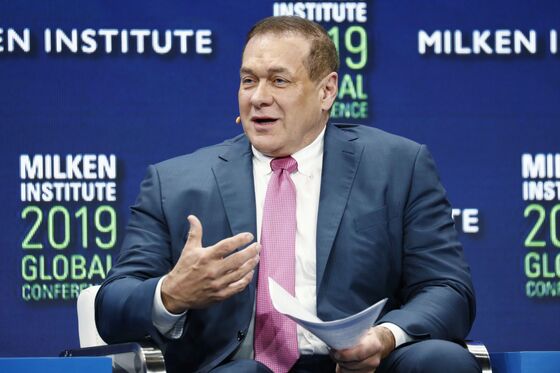 An ideal partner for Guggenheim would be a company like Tencent Holdings Ltd. or Alibaba Group Holding Ltd. because of their existing reach, said Minerd, who's traveling to Shanghai next week.
"We'd probably have to do it in a partnership," Minerd said Wednesday in an interview at the conference. "We don't have the depth of a Goldman or a BlackRock."
One of the biggest opportunities for his firm would be managing assets of a Chinese insurer. "Insurance is huge in China," said Minerd. Insurance makes up more than half of Guggenheim's $265 billion in assets under management.
On Wednesday, China announced plans to remove limits on ownership in local banks and scrap size requirements for foreign firms that operate onshore. Among the changes, overseas insurance groups will be allowed to set up units in the world's second-biggest economy, the China Banking and Insurance Regulator said as high-level trade talks between China and the U.S. got underway in Beijing.
Joe Tsai, the billionaire co-founder of Chinese Internet giant Alibaba Group, said the move is in China's interest because its goal to make the Chinese currency more broadly traded will require the country to loosen its hold on its financial markets and make the currency more convertible.
"If there's a convincing narrative about convertibility, then people will be receptive to receive RMB. What are they going to do with the RMB?'' Tsai said Monday at the conference. "They're going to reinvest that in financial assets in China, which calls for opening up of their bond markets, opening their debt markets, opening up their financial services."
Blackstone Chief Executive Officer Stephen Schwarzman sounded more positive than some of his peers on the China's potential. He predicted Monday that China would allow foreigners to own 100 percent of financial companies within the country. "That'll happen pretty quickly," he said.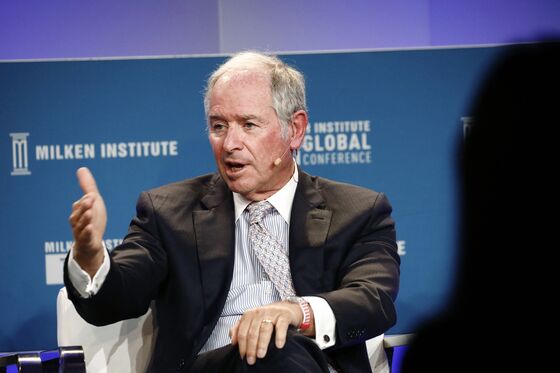 While China has taken measures to ease barriers of entry for global firms, the efforts haven't so far changed the competitive landscape. In sectors from banking to insurance and brokerage, local firms still dominate with more than 90 percent market share. Lengthy and often opaque application processes can deter foreign investors, while key areas of finance, such as bond underwriting, are mainly reserved for domestic companies.
Despite the potential, international companies will face challenges as they try to establish themselves in China. The main competition comes from government-controlled rivals that dominate the financial system and have longstanding relationships with the state-owned enterprises that drive much of China's economic activity.