Milk Bar Cookies Are Coming to Fill Empty Supermarket Shelves
(Bloomberg) -- For weeks, supermarket headlines read like a Hunger Games of masked shoppers dashing for bread baking supplies, beer and beans, and shelf-stable Kraft mac 'n' cheese and Spam. Here's a rare piece of positive news regarding grocery store shelves: Milk Bar, the exuberant bakery that's become famous for left-of-center treats such as "crack pie" and cereal milk soft serve, is rolling out its sweets at Whole Foods this month. By May 1, they will also be available on Amazon.
Milk Bar's first foray into consumer packaged goods starts with three kinds of cookies—sprinkle-packed confetti; cornflake, chocolate chip, and marshmallow; and "compost"—the top 3 sellers at its dessert shops. The compost cookie, a kitchen-sink mix of potato chips, pretzels, chocolate and butterscotch chips, and coffee grounds, is the overall favorite.  
"It has been our best seller since Day 1," says Milk Bar founder Christina Tosi. "I think that's got to do with the unique nature of its name. This is what I have in my cupboard."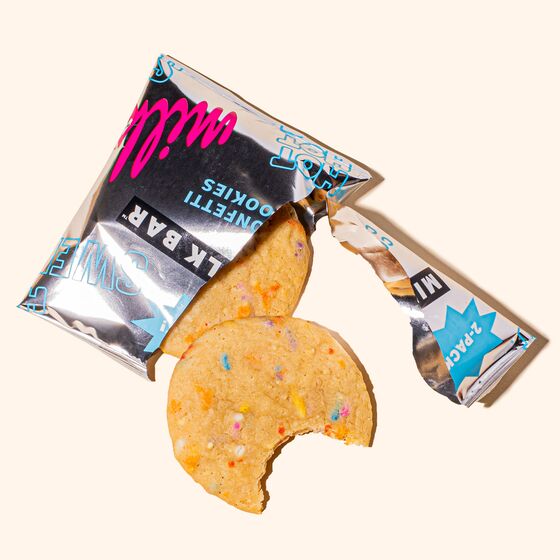 The cookies are sold in squat boxes reminiscent of milk cartons. Longtime fans will note that these are softer and smaller than the store-bought ones, similar in texture to those old-school, tender Entenmann's boxed cookies, a Tosi favorite. They're sold in prewrapped two-packs, eight cookies to a box, for $5.
The cookies are chewy, with a pleasing salty-sweet contrast. The ones with add-ins, such as the cornflake chocolate chip, work even better thanks to the added hit of texture to contrast with vanilla cookie base.
"Milk Bar's mission to inspire celebration every day has already captured the hearts of millions," said llie Hausladen, Whole Foods grocery category merchant, in an email. "It was a no-brainer for us to partner with them to bring these products to our customers."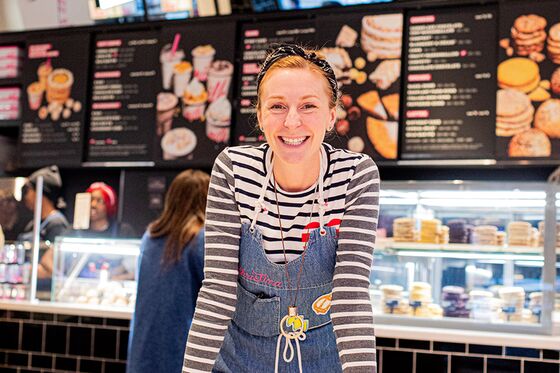 Although Tosi had planned a supermarket presence for almost a decade, she didn't envision it would be under the circumstances of a pandemic. It delayed the official launch, which was set to begin with fanfare at the beginning of April; instead, the cookies have quietly been appearing in stores in smaller markets such as North Carolina and will roll out across the country over the course of the month.
"We've been working towards bringing our vision to grocery stores for quite a while. Never in a million years would I have thought that come time for launch the world would be facing what it is right now," Tosi says.
In response, she and her team have been baking cookies to send to first responders in hospitals nationwide, as well as schools that pack free lunch for students. So far the company has delivered more than 6,000 cookies over the course of a week.
Tosi started Milk Bar as a small storefront bakery in New York's East Village in 2008 in collaboration with David Chang's Momofuku restaurants. Now the company sells cakes, pies, and almost 3 million cookies a year through an online shop and 18 physical stores across the country and in Toronto (many are currently closed because of coronavirus restrictions).
The company predicts that this foray into the packaged cookie category, worth $8 billion in the 52-week period ending June 2019, will represent up to 20% of their business in 2021.
"Grocery stores have always been my North Star—it's why I started baking the way I do," says Tosi, who aims to disrupt some of the big names includig Keebler and Oreo. "The American cookie aisle is relatively stagnant, and that's what we're coming out for." 
Tosi confirms that Milk Bar will sell other products in grocery stores, including her beloved cake truffles—golf ball-size pieces of gooey, ultra-sweet condensed cake encased in white chocolate and coated with cake crumbs—in flavors such as rainbow birthday and chocolate malt.
"You'll see us go beyond cookies by the end of the year," she says.