Michelangelo Buy Sends Former Waste Manager's Shares Soaring
(Bloomberg) -- A Chinese former construction products company wants to offer anyone with a brokerage account a piece of a Michelangelo.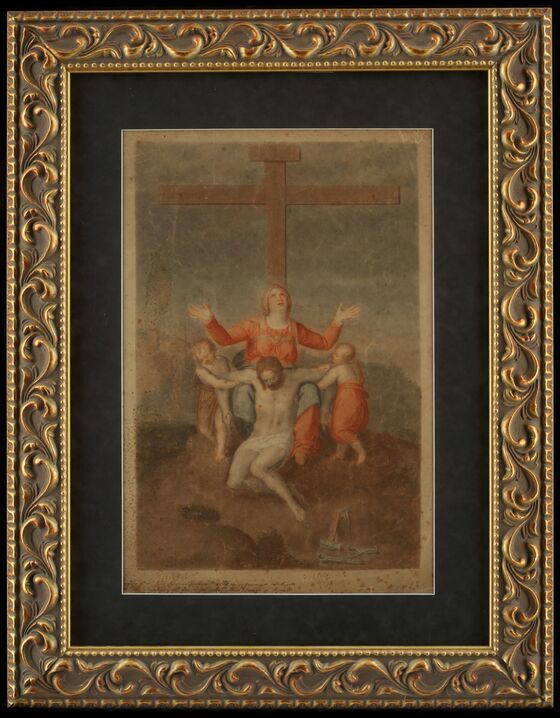 Shares in Yulong Eco-Materials Ltd. jumped as much as 47 percent after the company said it agreed to buy a "Crucifixion" painting for $75 million. The added market value that resulted, as much as $65 million from Friday's close, came after the company said it plans to pay for the acquisition by issuing 7.5 million restricted shares valued at $10.00 per share -- if the deal gets shareholder approval, and the painting passes an appraisal and has authentication documents.
That's a big shift from Yulong's prior business model, as a "vertically integrated manufacturer of eco-friendly building products and a construction waste management company located in the city of Pingdingshan in Henan Province, China."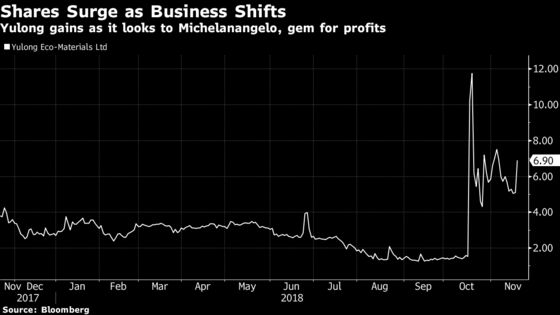 Now the company wants to issue stock to buy art, display its purchases, and "open the opportunity of shared ownership of its acquired masterpieces to anyone with a brokerage account."
The volatility in the shares, however, should not come as much surprise given the float of 1.1 million shares. That compares with 27.4 million outstanding, of which 91 percent is held by Executive Chairman Daniel Mckinney. Today's volume has exceeded 3.3 million shares, which is 270 percent above its three-month daily average.
The Michelangelo deal follows the company's 900 percent gain when it pivoted from bricks to a 61,500-carat gem: in October, Yulong bought the "Millennium Sapphire" for $50 million and said it would take the jewel on a world tour, as well as develop games and films. Shares have retreated since then, but are still up 314 percent since October 16. Yulong has a market value of $176.8 million, according to data compiled by Bloomberg; that compares with auction house Sotheby's at $1.93 billion.