Mexican Stocks Near Biggest Discount in a Decade After AMLO Rout
(Bloomberg) -- Mexican stocks are near the cheapest level since 2008 relative to their U.S. counterparts -- even with today's rally.
The benchmark Mexbol gauge is currently trading at a 23 percent discount to the S&P 500 Index, according to Bloomberg valuation data based on forecast earnings. The gap widened following a steep slide this month triggered by President-elect Andres Manuel Lopez Obrador's decision to cancel a $13 billion airport project.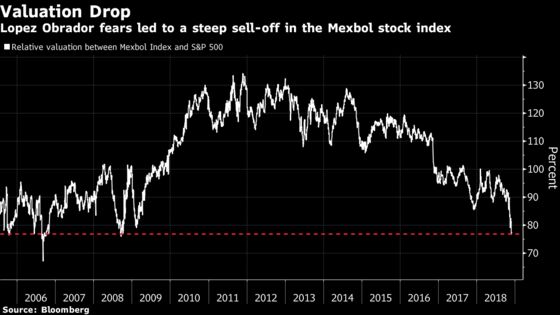 "Are stocks getting cheap enough? They may be getting there," said Morgan Harting, a senior portfolio manager at AllianceBernstein in New York, saying that Mexican earnings growth is expected to accelerate to about 15 percent next year. "If that rate of growth really started to come through as the rest of the world is decelerating, I think it would draw more attention from global investors."
Lopez Obrador's decision to cancel the partially built airport was followed up by referendums on a further 10 infrastructure projects, all of which were approved by voters. The prospect of economic policy being determined by those public consultations -- which may imply increased government spending -- has pushed Mexican stocks down 12 percent since Oct. 28, the most among major global stock markets over that period.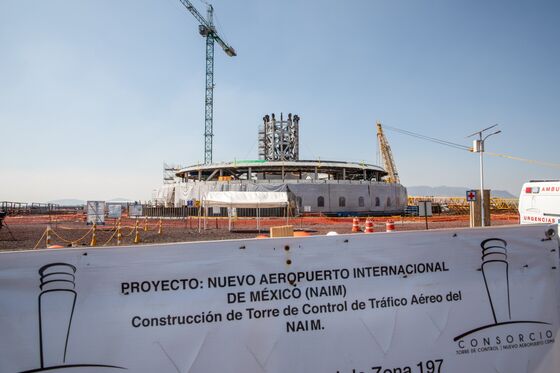 The new government takes office on Dec. 1, when all eyes will turn to the 2019 budget proposal due two weeks later.