CEOs With Global Flair Underpin MetLife, Prudential Push Abroad
(Bloomberg) -- New CEOs at the two biggest U.S. life insurers have something else in common: international experience.
Promotions for Michel Khalaf, named MetLife Inc.'s chief executive officer Tuesday, and Charles Lowrey, who took the helm at Prudential Financial Inc. in December, underscore the industry's heightened emphasis on global markets. Khalaf, who takes over in May, currently runs his company's U.S. and Europe, Middle East and Africa businesses, while Lowrey ran international operations before becoming CEO.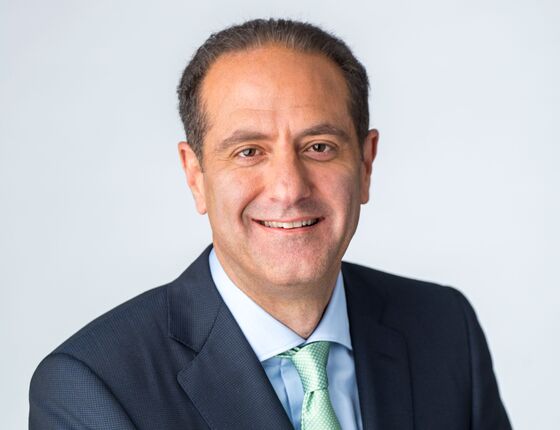 Khalaf's "expertise in several international markets should help MET's future growth strategy outside of the U.S.," Tom Gallagher, an analyst at Evercore ISI, wrote in a note. He's "well-respected internally and probably the most logical internal candidate."
The Asia-Pacific region in particular will be a key driver for the industry, Ernst & Young said in a December report. Life insurers with operations there have benefited from higher incomes and a growing population, and companies are becoming more innovative as a result, according to the report. Consulting firm Deloitte has said developing countries are seeing sales growth, although from a smaller base.
International markets aren't always the easiest path to growth. Chile's struggle with pension reform has been an issue that MetLife has had to navigate, while currency and interest-rate headwinds have at times weighed on Prudential's global operations.
The U.S. remains a large market for both companies. About 36 percent of MetLife's total assets come from American businesses, according to a regulatory filing. At Prudential, about 63 percent of total assets come from the U.S. workplace-solutions and individual-solutions businesses. That doesn't count Prudential's asset manager, PGIM, which has a global portfolio.
Steven Kandarian, MetLife's current CEO, and former Prudential Chief Executive John Strangfeld laid the groundwork for a bigger international push. MetLife's purchase of Alico from American International Group Inc. in 2010 gave the insurer a larger presence abroad. Under Strangfeld's leadership, Prudential also broadened its reach in Japan through deals with AIG.
"Both of them are pursuing an international strategy," Jacob Kilstein, an analyst at Argus Research Corp., said in an interview.
Khalaf, who is based in New York and takes over on May 1, will succeed Kandarian as MetLife looks to rebound from missteps that pushed the shares lower last year.
A top priority will be bolstering investor confidence in the insurer, which disclosed in 2017 that it failed to pay thousands of people owed pension payments. That sparked regulatory investigations as MetLife revealed material weaknesses in internal controls and issued a public mea culpa. The shares tumbled 19 percent last year.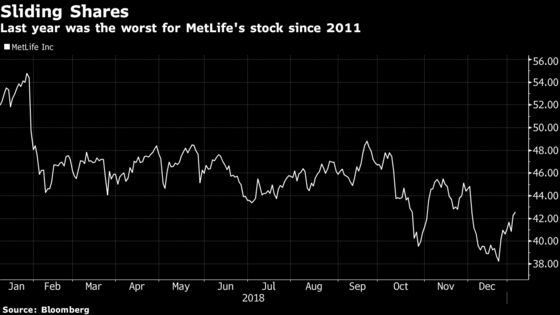 The new CEO in July 2017 added responsibility for the U.S. operations, which account for almost 40 percent of the overall company. He oversees MetLife's group benefits, retirement and property and casualty businesses in the U.S., as well as individual and group insurance sold through agents, brokers, banks and direct channels in EMEA.
"This is a natural time to make a leadership change," Mark Dwelle, an analyst at RBC Capital Markets, said in a note to clients. While Kandarian improved costs and cut volatility, "the company had not yet set any other major strategies in motion apart from cost reductions and buybacks, and this had been an element of investor pushback."
Before joining MetLife, Khalaf spent 21 years at Alico, where he gained experience in markets including Poland, France and Italy.
MetLife shares have gained about 2 percent while Kandarian was CEO. The stock climbed 0.1 percent to $42.59 at 12:09 p.m. Prudential, which gained 0.8 percent under Strangfeld, advanced 0.3 percent to $85.23.