MetLife CEO Defends Stock Buybacks Alongside Employee Benefits
(Bloomberg) -- The largest U.S. life insurer is defending corporate America's stock buybacks.
MetLife Inc.'s outgoing chief executive officer, Steven Kandarian, who's set to retire at the end of April, said share repurchases are a way to reward shareholders as long as workers are treated fairly. Kandarian follows former Goldman Sachs Group Inc. CEO Lloyd Blankfein in backing the practice after Senators Chuck Schumer and Bernie Sanders argued for limits on buybacks earlier this month.
"In addition to making sure you take care of your employees, you have to also make sure you take care of your shareholders," Kandarian said at a conference in New York. "We feel a strong obligation to provide a fair return to our shareholders and treat our employees well, as we are," he said, citing the company's minimum-wage, pension, sick-leave and health-care policies.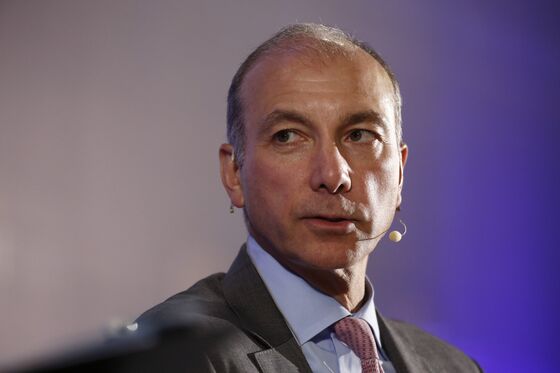 This isn't the first time MetLife has waded into politics: The insurer sued the government over its too-big-to-fail designation, a tag that was eventually dropped.
MetLife repurchased about $4 billion of shares last year and expects to buy back about $1.3 billion before the end of the year, Kandarian said.
"Sometimes people perceive share repurchases as something that directly helps senior executives or people with high net worths, and I suppose that, were it to help the stock price, sure it would," he said. "But it also helps a lot of ordinary people who have their pension plans invested through mutual funds or institutional investors that invest in companies like ours."
He said the company's employment policies already meet lawmakers' proposed requirements for buybacks.
"We're already doing the things that they're asking us to do," Kandarian said. "What the senators are saying, I'm empathetic to. If you're not providing for your employees and you're just giving back money for your shareholders, that's not a fair deal for your employees."