Merck to Look for Deals, Prioritize Research, New Executives Say
(Bloomberg) -- Merck & Co. is plotting a course for the company that includes deal-making and sustained investment in research and development, new members of the company's leadership team said.
"There's broad agreement that investment in R&D should remain our highest strategic priority," Chief Executive Officer Rob Davis, who took the reins July 1, said Thursday on the company's second-quarter earnings call. "While we are on the right path, we need to work with more speed, urgency and agility, more closely matching the pace of change in the broader environment."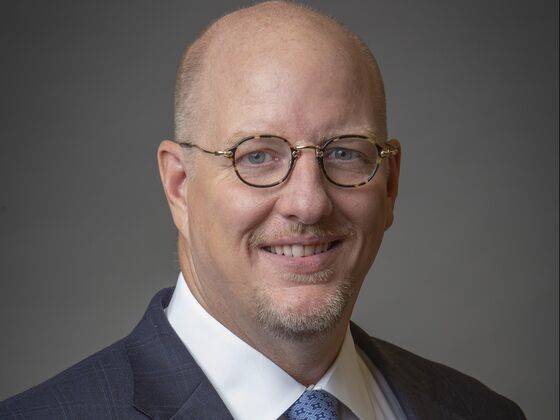 Highly reliant on its top-selling cancer drug Keytruda, the Kenilworth, New Jersey-based drugmaker has been urged by investors to diversify. While the company has emphasized its internal pipeline, it has also said it is looking to use a $9 billion tax-free dividend from a spinoff of its Organon unit for deals.
Merck is open to opportunities small and large, including those in cancer, and will be "appropriately aggressive," Davis said.
The shares fell as much as 1.8% as of 10:47 a.m. Thursday in New York.
The company saw financial pressures from the pandemic subside in the latest quarter. Many of its pharma products are administered by doctors, and those were hurt earlier in the pandemic as patients shunned medical settings. Covid's waning has allowed those sales to open up.
"Health systems and patients have largely adapted to the impact of the pandemic, and we expect these trends will continue," said Caroline Litchfield, who's been chief financial officer since April.
Merck reported adjusted earnings for the quarter of $1.31 a share early Thursday, meeting analyst estimates, and sales of $11.4 billion, narrowly beating Wall Street expectations.
The drugmaker also narrowed its 2021 revenue forecast to a range of $46.4 billion to $47.4 billion. It's now expecting a net Covid impact of less than 3% to affect 2021 revenues in its drug division.
Sales for the quarter were boosted by Keytruda, which brought in $4.2 billion in revenue. Though it had previously been affected by patients deferring routine medical care, the Gardasil papillomavirus vaccine brought in $1.23 billion, beating estimates. Januvia and Janumet for diabetes, meanwhile, fell short of revenue expectations.
Merck is developing a Covid-19 antiviral drug called molnupiravir that could be taken orally. Final-stage clinical trial results are expected in October, said Dean Li, who became president of Merck Research Laboratories in January. The study is focused on patients who aren't hospitalized and are at high risk, he said.
Sales and earnings per share guidance for the year don't include molnupiravir, which is an experimental drug, the company said.