Meet The Woman Set to Push Australia Into Minority Government
(Bloomberg) -- The woman who's likely to have created a hung parliament in Australia and a big headache for Scott Morrison couldn't be more different to the prime minister.
Independent Kerryn Phelps, 60, is on track to win Saturday's special election held in the affluent Sydney electorate of Wentworth, stripping the government of its one-seat majority. Postal votes are still being counted and it could be several days before the final tally is confirmed.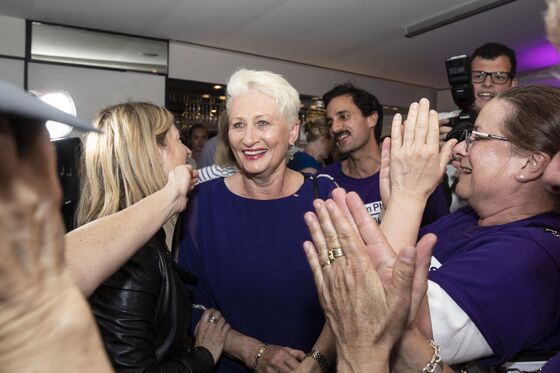 Winning the seat after what she deemed a "David and Goliath" battle will give Phelps, 60, a platform to advocate for increased refugee rights and stronger action to tackle climate change. Both are a stark contrast to Morrison, 50, a key architect of the government's hardline immigration policy and a champion of the coal industry.
Her trademark purple colors -- a sign of support for young people regardless of their sex, sexuality or gender identity -- are also a marked difference to the baseball caps and rugby jerseys favored by Morrison at many outings as he projects a masculine image he hopes will resonate with voters.
Losing Wentworth is a bad look for Morrison, who took the helm just two months ago after Malcolm Turnbull was ousted by members of his own Liberal Party and quit parliament, triggering Saturday's vote.
Phelps, a former leader of the nation's peak medical professional body, rode an anti-government backlash in Wentworth. Voters were angered by the push from right wing members of the party to oust Turnbull, who was seen as a moderating influence.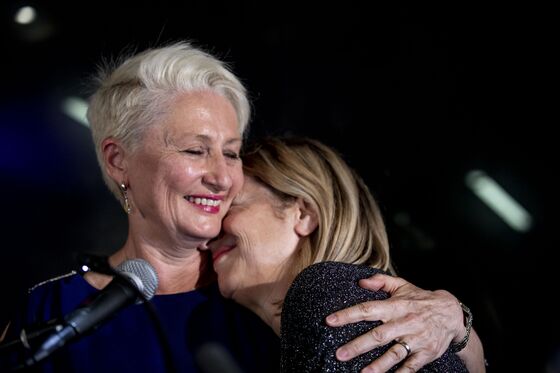 She and her supporters danced as news of the massive swing against the government filtered through to her campaign team. During her victory speech, she hugged her wife, whom she married in New York in 2011 -- six years before same-sex marriage was legalized in Australia under Turnbull's watch.
From working-class roots, Phelps served as a general practitioner doctor in Sydney in the 1980s while building up a media profile as a medical and sex-education adviser through television, magazines and books, and served as the first female president of the Australian Medical Association from 2000.
Although she was elected to the City of Sydney council as an independent in 2016, few gave her a chance to win Wentworth, which had been held by Liberals and their conservative forebears since being created in 1901.
"I was told this was an impossible task and if we actually managed to win the seat of Wentworth, that it would be a miracle," Phelps said in her victory speech.
She also had a message to women thinking about attempting to win seats in Australia's male-dominated parliament: Go for it.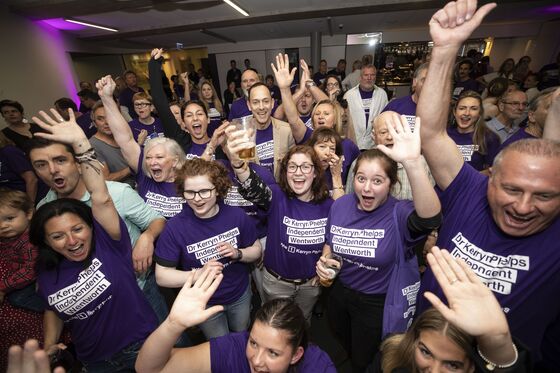 "Any young people, any women, any aspiring independents out there -- if you are thinking of running for parliament or running for public office -- yes it can be tough, yes the road can be hard, but it is so worthwhile that we have the right people stepping up to represent Australia."
Still, with national elections due by May, Phelps has only a few months to make her mark and will be a prime target as the Liberals try to reclaim Wentworth.
"The party could win the seat back at the next election," said Sarah Cameron, a political analyst at the University of Sydney, noting Phelps had benefited from a protest vote.