Silvio Berlusconi's Mediaset Approves Merger in Blow to Vincent Bollore
(Bloomberg) -- Silvio Berlusconi's Mediaset SpA won shareholder backing for an initial move to create a pan-European broadcasting alliance and defeat efforts by its second-largest investor, Vincent Bollore's Vivendi SA, to derail the plan.
About 63% of investors attended an extraordinary general meeting convened Wednesday in Milan to vote on a proposal to combine Mediaset's Spanish and Italian businesses into a Dutch holding company known as Media for Europe. Around 78% of them approved the deal. The Berlusconi family's Fininvest holds 46% of voting rights.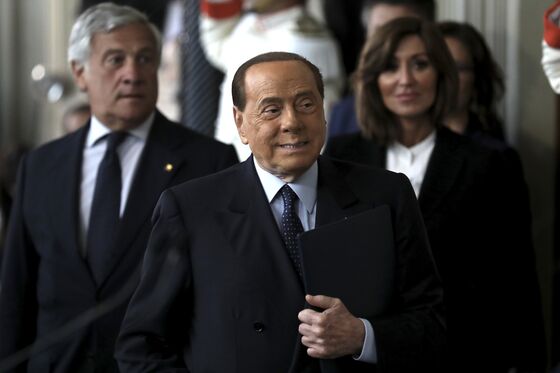 The victory marks a new chapter in a long-running conflict between the two billionaires. Bollore now must decide whether to tender Vivendi shares to the Dutch entity or sell out of the company at a loss -- and see if he can salvage his ambition to create a media empire in southern Europe.
Either way, the Berlusconi family has taken an important first step toward creating a continental defense against the likes of Netflix Inc. It will now have to entice other national broadcasters to invest in the new entity.
Its calls so far to join the alliance have been met with a tepid response, and the billionaires' squabbling reflects a broader lack of coordination among national TV companies. Europe is now dotted with a patchwork of competing streaming platforms, each designed to stem an outflow of viewers to the U.S. firms.
Bollore is now facing a second loss this year, after stepping away from a battle to control Telecom Italia SpA. If he decides to remain a shareholder, Vivendi's opposition to a cornerstone of Mediaset's future strategy would prolong the damaging feud.
Vivendi views the MFE strategy as a Berlusconi family effort to cement control over the company. The French company holds around 29% of Mediaset but only 10% of the voting rights. The rest are held in an independent trust.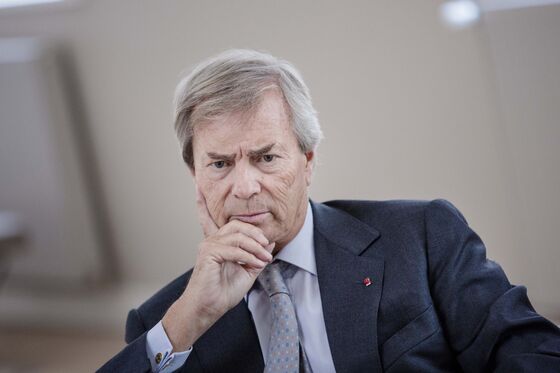 The Mediaset board on Wednesday morning said in a statement issued before the meeting it would not allow Vivendi to exercise votes on the part of its stake held in an independent trust. That made it almost impossible for Vivendi to prevail. The French company then issued its own statement, claiming the EGM was unlawful and vowing to challenge the new corporate structure under national and European laws.
The Dutch merger will "result in a total and immediate annihilation of minority shareholder rights, without the payment of any premium to them," Vivendi said. "Through its repeated unlawful decisions, Mediaset has created a detrimental situation of severe legal uncertainty for the company."
Investors representing 3.72% of Mediaset capital joined Vivendi to vote against the plan, equal to 42.3 million votes. Some 4.94% sided with Fininvest and voted in favor of the merger, equal to 56.2 million votes.
Mediaset shares rose 1.3% from Tuesday, and traded at 2.80 euros ($3.09) after the vote. They had been trading above the alternative cash buyout price of 2.77 euros offered to shareholders who don't want the Dutch stock.
The size of Vivendi's holding means that, were it to exercise this withdrawal right, the merger attempt could collapse. Mediaset Chief Executive Officer Pier Silvio Berlusconi told reporters Wednesday he was convinced Vivendi would retain its holding.