MBS Not Welcome in Tunisia, Say Activists Angry Over Khashoggi
(Bloomberg) -- Tunisian activists are asking a court to bar Saudi Crown Prince Mohammed Bin Salman from visiting the North African country in protest over the killing of Saudi columnist Jamal Khashoggi.
MBS, as the power behind the Saudi throne is widely known, began a tour of Arab countries on Thursday, his first trip abroad since Khashoggi's murder at the Saudi consulate in Istanbul on Oct. 2 triggered an international outcry and roiled relations with some Western nations. Prince Mohammed is expected to stop by Tunisia next week.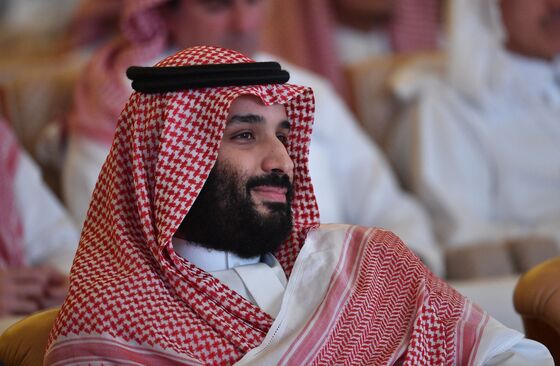 A group of lawyers have petitioned a court to bar him from the country, whose 2011 revolt against President Zine El Abedine Ben Ali inspired the Arab Spring uprisings. Tunisia's Journalists Syndicate issued a statement condemning the visit and labeling Prince Mohamed a "true enemy of free expression." The activists say they will hold a protest if he does come.
Objections to the visit, which has also been criticized by Tunisians on social media, casts a shadow over Saudi efforts to move beyond the Khashoggi controversy and show it's business as usual. Tunisia's government, along with other Arab countries, had expressed support for Saudi Arabia's leadership following the murder of the Washington Post writer.
"It is shameful for Tunisia to receive such a man who's come to end his isolation," said lawyer Abdelwahid al-Yehyawi, one of the activists who has called for a protest.
Saudi Arabia says the 33-year-old de facto ruler was not aware of any plan to kill Khashoggi, a former insider who went into exile last year and had become increasingly vocal in his criticism of MBS' policies. The prosecution has charged 11 people over the murder and is investigating a close aide to Prince Mohammed.