Mayor Lloyd Blankfein? Jon Corzine Says He'd Be 'Very Good'
(Bloomberg) -- Few executives wield more power over global capitalism than the head of Goldman Sachs Group Inc. Fewer know what it's like to leave that perch. Jon Corzine is one of them.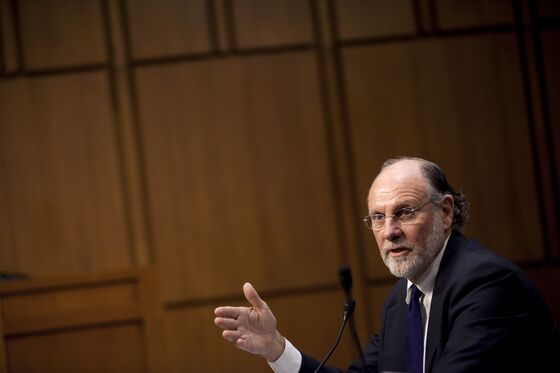 So he has a sense of what Chief Executive Officer Lloyd Blankfein was feeling when the bank announced Tuesday that David Solomon will take over in October. And he has an idea about what he can do next.
"If he can successfully handle the pressure cooker elements that come with the scrutiny, the criticism that is inevitable, and gets through it, I think he'd make a very good mayor," Corzine said in an interview. "There's no reason he shouldn't try."
The vast sway that comes with running one of the biggest and best-connected banks in the U.S. isn't easily replaced. Corzine, a Democrat, became a U.S. senator and then governor of New Jersey after he left the firm in 1999. Both Bob Rubin and Hank Paulson became Treasury secretary after they stepped down.
But disgust with Wall Street has lingered since the financial crisis and grown as President Donald Trump cuts corporate taxes, gives bankers top jobs and loosens regulations. Corzine -- who himself faced fury and an industry ban after the 2011 collapse of his brokerage MF Global -- doesn't think rage will kill Blankfein's political chances. He described the billionaire like this: "Lloyd at his essence is a man from Brooklyn. He grew up in a simple world, and he represents a lot of what the so-called American Dream is about."
Some top bankers cultivate a hushed and patrician vibe. But Blankfein, 63, sports a rubbery face that twists into snarls or grins, and he wisecracks more than his peers. In 2009, a year after taxpayers bailed out the big banks, he told a reporter that his firm was doing "God's work," an indelible moment of the post-crisis era.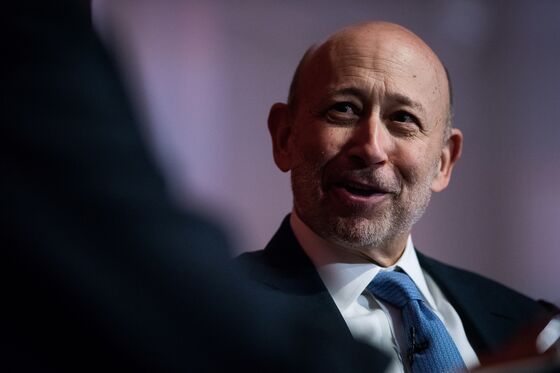 "It's a ridiculous comment to hold him accountable to, he is a man of humor who said that in a humorous vein," Corzine said. "If there was a challenge for Lloyd or anyone in finance, it's that you came through a period of the '80s, '90s and the first eight years of the new century, of enormous success and expansion, and it allowed for people's general sense of import to be higher."
After the crisis, the bank agreed to pay a record fine to the Securities and Exchange Commission and faced a congressional investigation into its role in the collapse of the housing market. Corzine said Blankfein "did a superb job of facing the facts of what was both good and bad about Goldman Sachs, and then led it back to strength."
Corzine, 71, is now running a hedge fund, JDC-JSC LP. Another former Goldman Sachs banker, Phil Murphy, is the current governor of New Jersey.
Blankfein has joked that he'd like the top job in the metropolis, if only he didn't have to campaign for it. "Oh no, I would be mayor of New York City," he told the Economic Club of New York last month. "I don't know if I'd run for mayor of New York City."