Marrying at 79 Brings Out the Romantic in Mr. Chow
(Bloomberg) -- Michael Chow (yes, that Mr. Chow, of the famously expensive and glamorous Chinese restaurants) pulled off some fancy footwork Saturday night in Los Angeles in sync with a neo-soul tune performed live by Wyclef Jean.
Dressed in tails, the artist and restaurateur who turns 80 next month, melded Drake, Fred Astaire and just a bit of Charlie Chaplin as he danced with his 30-year-old bride, Vanessa Rano, resplendent in a white gown with a Cinderella silhouette.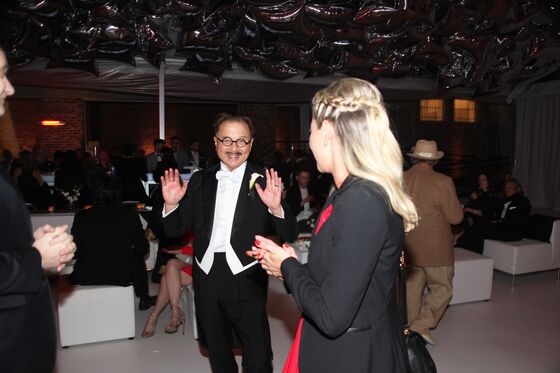 Rano did her her part to embrace a style of choreography she hadn't grown up with either, taking part in a dragon dance for the Chinese New Year. Her husband's heritage has been essential to him ever since leaving China and his father, grandmaster of the Beijing Opera, at age 12 to make his way in London.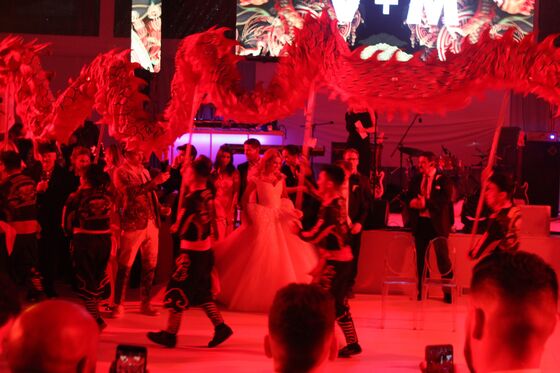 The couple had tied the knot earlier in the day at First Congregational Church of Los Angeles. Now they were celebrating at Chow's 60,000-square-foot art space in Vernon, an industrial area that most guests had never visited until Chow put it on their radar.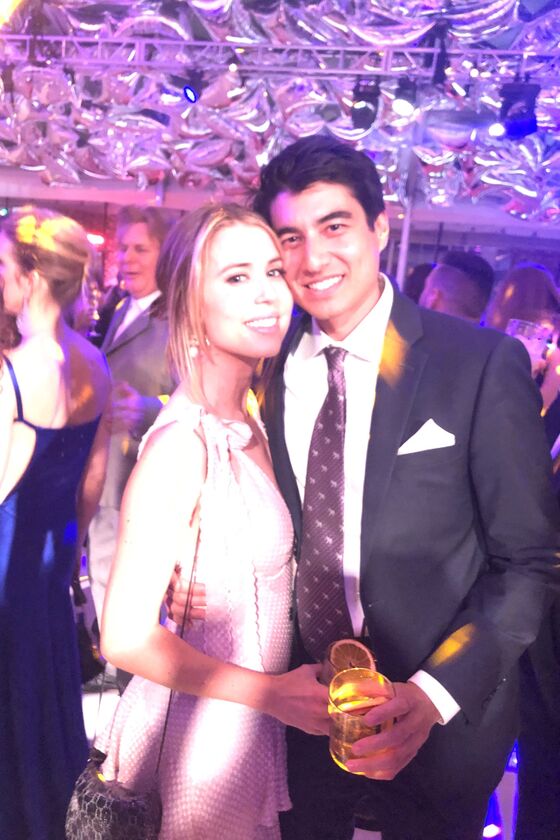 "Project Runway" power duo Heidi Klum and Desiree Gruber were spotted people-watching from one of the white couches on the perimeter of the dance floor. LionTree's Aryeh Bourkoff said hello to Brat founder Rob Fishman. Roca Partners' Ravi Sarin danced to "Hips Don't Lie" with his girlfriend Christina Ross; they'd had their first date at the Mr. Chow 50th anniversary party in the same place about a year ago.
The event, marking Chow's fourth marriage, was a testimony to the power of love found late in life. Chow danced better than most grooms half his age, and on stage he shared how meeting Rano in an elevator had melted his heart, healed his trauma and turned him into a poet. Some of his lines became lyrics in Jean's performance, including the hard-to-follow but worthy advice "Never miss a beat or a single night."
In front of one of Chow's paintings, textured with bubble wrap and other bulbous forms, investor Nicolas Berggruen reflected on the newlywed's example.
"We have to have an open door to love, because love is life," Berggruen said, before approaching Chow for a fist bump and a hug.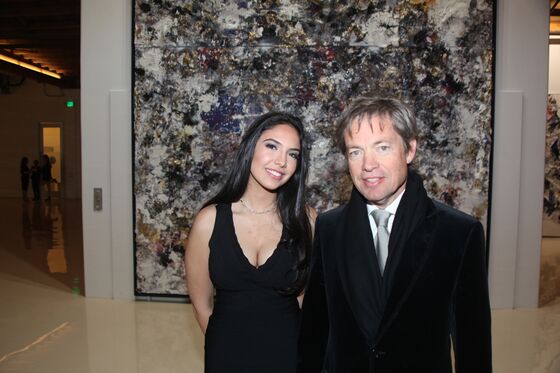 Chow talks about his artistic and restaurant life as theater. And certainly a wedding has its share of dramatic moments. At this one, there was a tango performance, the cake-cutting, the bride dancing with her father. The decor included hundreds of silver balloons on the ceiling and piles of orchids in the stairwells. The epic photo booth churned out slow-motion videos of guests throwing confetti and fake money in the air. Dinner started with actor Ed Begley Jr. in line for the buffet, which featured favorite Mr. Chow dishes, like glazed prawns with walnuts and Beijing chicken.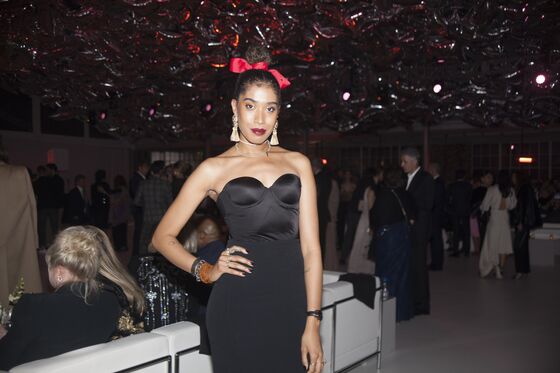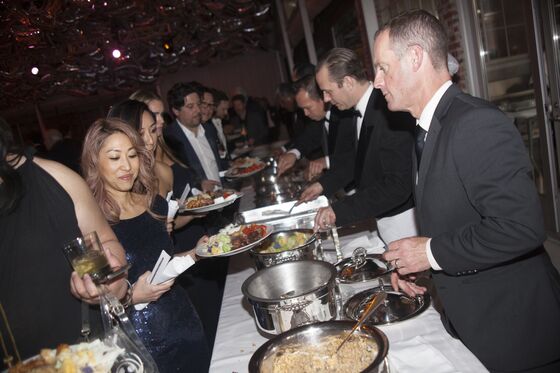 For many in the art world, this party marked the start of a busy week with the openings of a few art fairs (including the city's first Frieze) and a Glenn Ligon exhibition at the Marciano Foundation. Given his friendships with artists like Warhol and Basquiat and own art-making, Chow's wedding party was a natural launch pad for the frenzy. Art dealers on hand included Brett Gorvy, Eric Shiner (who a few years ago curated an exhibition of Chow's work at the Andy Warhol Museum), Patrick Painter (who'd brought two emerging artists, Chris Henderson and Harmonia Rosales) and Gina Edensvard. Art collector Beth Rudin DeWoody, whose private art space, the Bunker in West Palm Beach, Florida, is helping to put that town on the art-world map along with the Norton Museum of Art's expansion, was also on hand with husband Firooz Zahedi.