Marc Lasry, Chris Giancarlo Invest in Crypto Firm BlockTower
(Bloomberg) -- Billionaire hedge-fund manager Marc Lasry and former U.S. Commodity Futures Trading Commission Chairman Christopher Giancarlo have invested in crypto-asset and blockchain investment firm BlockTower Capital.
Terms weren't disclosed. Lasry, the co-founder and chief executive officer of Avenue Capital Group, made an investment independent of his firm, according to people familiar with the matter who weren't authorized to speak on the record. Both Lasry and Giancarlo confirmed the investments, but declined to comment further.
Giancarlo, also a former executive at a swaps brokerage, earned the nickname "crypto dad" while serving as CFTC chairman from 2017-2019, including during the regulatory agency's approval of Bitcoin futures.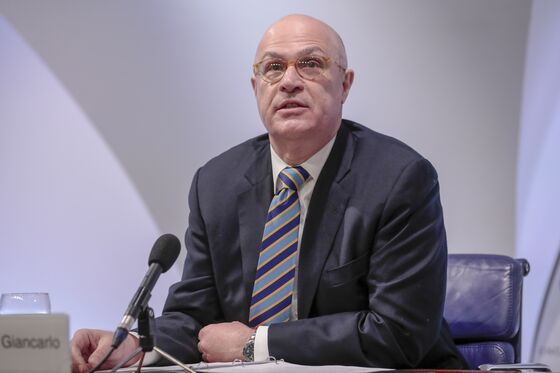 The investment disclosures come as crypto enthusiasts prepare for fresh regulators while digital assets surge to record prices. Gary Gensler, the Biden administration's nominee to chair the Securities and Exchange Commission, during a Senate confirmation hearing Tuesday cited fraud and manipulation within cryptocurrency markets as issues the SEC needs to address.
This isn't the first time that Lasry has shown interest in the cryptocurrency industry. He predicted back in 2018 that the price of Bitcoin could hit $40,000, a milestone the digital asset surpassed in January. The world's largest cryptocurrency, surged over 300% last year, and briefly surpassed $58,000 in February.
BlockTower was co-founded in 2017 by Matthew Goetz, who previously worked in investment management at Goldman Sachs Group Inc., and Ari Paul, formerly a portfolio manager who oversaw risk at the University of Chicago's endowment investment office. The firm has received funding in the past from Union Square Ventures LLC and Andreessen Horowitz. A spokesperson for BlockTower declined to comment.