Manhattan's Former Sony Building Nabs Chubb as Anchor Tenant
(Bloomberg) -- The insurance firm Chubb has signed as anchor tenant at Manhattan's 550 Madison Ave., the former Sony Building.
The company is leasing 240,000 square feet (22,300 square meters) across 10 floors of the tower, landlord Olayan Group said Thursday. The deal, which spans beyond a decade, represents more than 30% of the 41-story property's offices.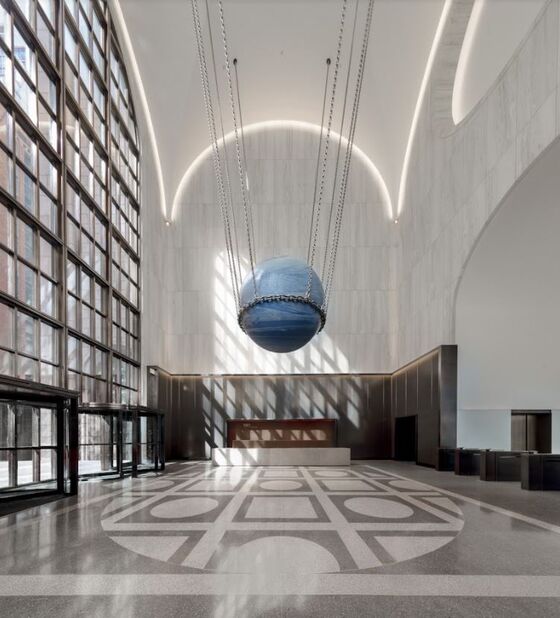 Chubb will relocate its New York headquarters from its current location near Times Square in 2024, with plans to consolidate "multiple offices" at the Madison Avenue property. 
Olayan has spent $300 million gut-renovating the tower and installing hospital-level filtration systems, motion sensors and a library curated by luxury publisher Assouline. The building also will have a garden with roughly 50 full-grown trees and hundreds of plants.
Manhattan's office market has been battered by the pandemic, with supply far outweighing demand as companies re-evaluate their space needs in the age of hybrid work. While leasing has ticked up over the past few months, deals are still below pre-pandemic averages.
Newly built or renovated properties -- including SL Green Realty Corp.'s One Vanderbilt, and 122 Fifth Ave., where Microsoft Corp. recently agreed to take space -- have had an advantage over dated ones.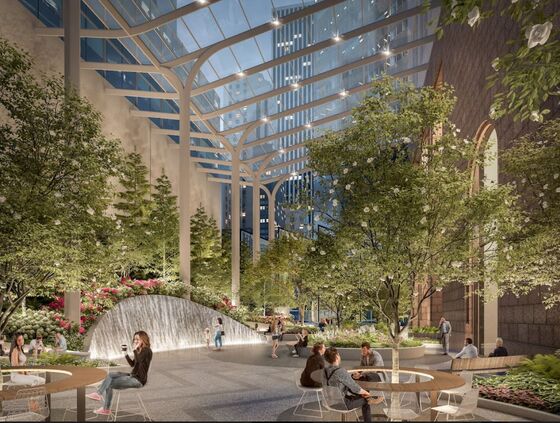 "The activity we're having is disproportionate to the market because of the product it is," said Erik Horvat, managing director of real estate at Olayan America. "I don't think there's a ton of product available that's a building like this. One Vanderbilt is leased, Hudson Yards is leased."
A partnership led by Olayan Group, a Saudi Arabian investment firm, purchased the tower in 2016 for more than $1.4 billion. Since opening in 1984, the building has housed just two companies, AT&T Inc. and Sony Group Corp.