Malone Struggles to Win Over Millicom Management for Takeover Deal
(Bloomberg) -- Liberty Latin America Ltd. is struggling to win over Millicom International Cellular SA's management amid lingering reluctance to support a takeover bid that values the telecom carrier at about $7.6 billion, according to people familiar with the matter.
Both companies are scheduled to meet in the coming days to discuss a preliminary half-cash, half-stock offer that values Millicom at about 710 Swedish kronor ($78.66) per share, said the people, who asked not to be identified because discussions are private. While Millicom's top shareholder, Kinnevik AB, has indicated it supports the proposal, Liberty Latin America has yet to win over the company's management, they said.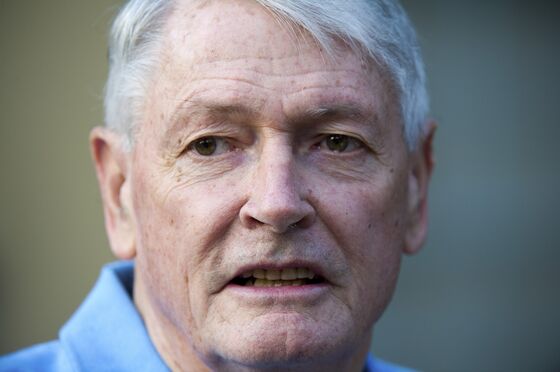 Millicom's executives are pushing for an offer with a higher premium and cash component from Liberty Latin America, which is backed by billionaire John Malone, said the people. They also have some lingering concerns about Liberty Latin America's debt levels and the company's stock price, which has declined about 23 percent in the last year, the people said. Some Millicom executives may consider leaving if they're not satisfied with the bid, one of the people said.
Negotiations are ongoing to find a compromise, the people said, though they warned that talks with Liberty Latin America could still fall through. The current proposal would be a 23 percent premium to Millicom's closing share price on Jan. 14, before the discussions became public.
Liberty Latin America shares fell as much as 5.5 percent and were trading down 4.9 percent as of 11:08 a.m. in New York. Millicom shares in Stockholm fell as much as 5.1 percent before paring the decline to 0.9 percent to 626.5 kronor.
Representatives for Millicom declined to comment. Kinnevik's board will evaluate a concrete offer when one comes in, a representative for the investor said.
Liberty Latin America "actively reviews opportunities as part of the normal course of business and will remain disciplined and diligent in evaluating potential transactions," the company said in an emailed statement. "It would be premature at this point to speculate on the terms of any proposal."
Millicom's shareholders may also want a richer offer. They'll likely be looking for a bid that's equivalent to 720 kronor per share to 765 kronor per share, said Bloomberg Intelligence analyst Matthew Bloxham.
"The financial-engineering skills of Liberty's John Malone will have to be their sharpest for a deal to make sense," Bloxham wrote in a note last week.
While Malone is renowned as a deal-maker able to pile on debt to make major acquisitions, there are risks to the Latin American merger.
For one, Liberty Latin America's leverage is too high and its equity is too low, according to analysts at New Street Research. That puts Malone in a position where he'll have to issue a "meaningful amount" of shares to clinch the deal, at a steep discount to his previous purchases, analysts led by Soomit Datta wrote in a note on Monday.
Millicom's business is complementary to Malone's cable empire in the region, with few overlaps in the Central and South American markets where it operates. Managers at the two companies also have a long history of working together: Millicom Chief Executive Officer Mauricio Ramos used to lead Liberty Global Plc's Latin American business and he serves on the board of Charter Communications Inc. with his counterpart at Liberty Latin America.
Read more about the long-mooted tie-up between Millicom and Liberty Latin America
Malone has a voting stake of about 26 percent in Liberty Latin America.
Speculation about a potential tie up between the companies intensified after Malone split off the Latin American business from European-focused Liberty Global early last year, freeing the company to do more deals. Luxembourg-based Millicom also has been pulling out of Africa to focus on Latin America.