Malone Needs Latin America Plan B After Millicom Bid Fails
(Bloomberg) -- John Malone needs a backup plan for Latin America.
It's been a year since the billionaire launched a spinoff to focus on the region, splitting Liberty Latin America Ltd. from his Europe-focused telecom carrier Liberty Global Plc. The idea was to capitalize on operations in places like Chile, Puerto Rico and the Caribbean, and look for ways to ramp up growth.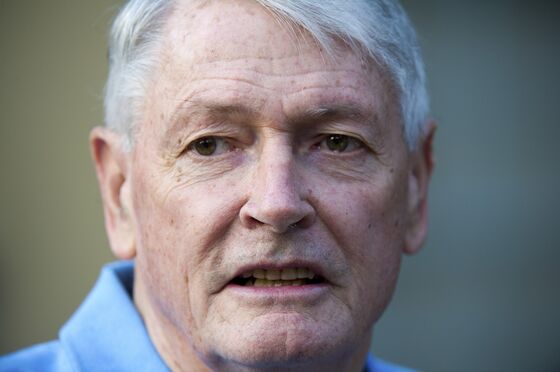 But one of Liberty Latin America's biggest expansion plans -- a proposed $7.6 billion takeover of Millicom International Cellular SA -- has faltered. Malone's company terminated the talks on Tuesday after Millicom raised concerns about the merger. Shares in both companies tumbled.
The famously deal-hungry Malone can now pursue other transactions. The problem is, there aren't a lot of options.
"There's no obvious other M&A target that is anywhere near the significance of Millicom," said Kevin Roe, an analyst at Roe Equity Research. For now, Liberty will probably focus an building the business possibly through smaller Latin American cable deals, he said.
In ending the discussions, Liberty Latin America said that it "remains focused on its growth strategy to deliver value for shareholders and provide market-leading products and services to its customers."
The companies had been scheduled to meet in the coming days to discuss a preliminary half-cash, half-stock offer that would have valued Millicom at about 710 Swedish kronor ($78.66) per share, according to people familiar with the matter. While Millicom's top shareholder, Kinnevik AB, had indicated it would support the proposal, Liberty Latin America struggled to win over the company's management, they said.
Millicom's executives wanted an offer with a higher premium and cash component, said the people. They also had some lingering concerns about Liberty Latin America's debt levels and the company's stock price, which declined about 23 percent in the last year, the people said.
Some Millicom executives indicated they might consider leaving if they weren't satisfied with the bid, one of the people said.
Liberty Latin America shares tumbled on Tuesday in New York after Bloomberg reported the executives' concerns. They closed down more than 7 percent after the announcement that talks had fallen apart. Millicom shares fell 8 percent to 573.5 kronor on Wednesday in Stockholm.
Millicom is based in Europe, but it's built a huge presence in Latin America. That's why analysts have long speculated that the two sides would team up. Millicom's shareholders were likely looking for a bid equivalent to 720 kronor to 765 kronor a share, according to Bloomberg Intelligence analyst Matthew Bloxham.
The question now is whether the parties might eventually come back to the table, Roe said.
"Longer term, we believe Liberty LatAm and Millicom revisit merger talks," he said. "This time around, the timing was not ideal."