Making Real Stuff Is an Increasingly Large Part of U.S. Economy
(Bloomberg) -- The share of the U.S. economy from private goods-producing industries increased to the highest level in 11 quarters, according to data released Thursday from the Bureau of Economic Analysis.
The private goods-producing sector, which consists of agriculture, forestry, fishing, and hunting; mining; construction; and manufacturing for durable and nondurable goods, increased its contribution to almost 18 percent of overall GDP, as of the end of the second quarter this year, up from a record low 17.1 percent at the end of 2016.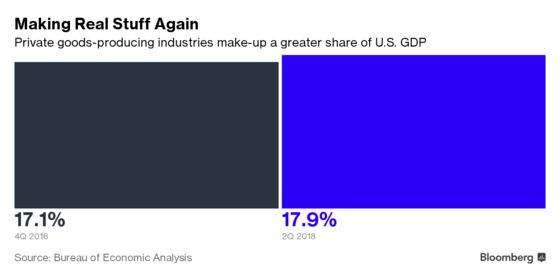 Among the sectors with the largest growth in gross output by industry are mining, and in particular, support activities for mining, petroleum and coal product manufacturing and primary metal manufacturing. Among the service-producing industries the fastest growth is seen in the data processing, internet publishing, and other information services field.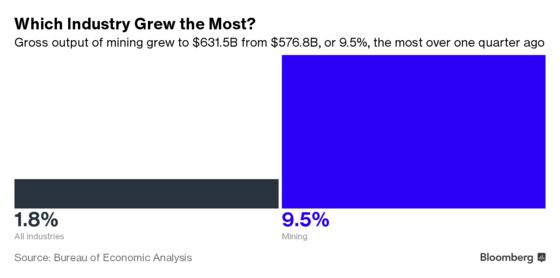 Meanwhile, the share of GDP coming from the government sector has been shrinking, on the federal, state and local levels.