Mahindra Chairman: Pininfarina Turnaround 'Unfinished Story'
(Bloomberg) -- The revival of Pininfarina SpA, the iconic coach-builder famous for designing Ferrari sports cars, is ahead of schedule, though the turnaround is an "unfinished story," said Anand Mahindra, chairman of the group that bought the Italian company three years ago.
Pininfarina, founded in 1930 by Battista "Pinin" Farina, is boosting profit and winning orders for clients inside and outside the car industry, including design contracts for a Sukhoi airliner and Princess yachts. It's on track to present its PF Zero electric car at the Geneva auto show next year.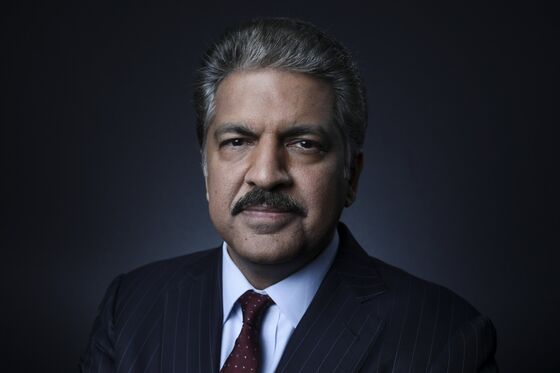 "I think there's even more potential," said Mahindra, chairman of Mahindra & Mahindra Ltd., which runs $21 billion of businesses ranging from vehicles to telecommunication to holiday resorts. "Design is now going to be what makes companies win, the idea of acquiring this company was that we are going to finish the story," he said in an interview in Milan.
Mahindra said he expects positive full-year earnings after the company posted stronger figures for the first nine months compared with the year before. The shares are up about 10 percent this year and traded at 2.2 euros at 10:30 a.m. on Thursday in Milan, compared with Mahindra's purchase price of about 1.10 euros each. Mahindra said he wants to maintain Pininfarina's listing and has no plans to sell it.
Here are other highlights from the interview:
Ford Motor Co. talks: Discussions are continuing about a broad range of projects involving SUVs, powertrains and electric vehicles. In October, the companies announced Mahindra would supply new-generation gasoline engines to Ford India.
Electric Vehicles: For Mahindra's automotive segment, electric cars is a "relatively small business from a monetary point of view but from a brand point of view is critical. Urban mobility is going to be commuting-oriented, largely shared, it's going to be electric. I actually think that two, three-wheelers will be the larger component of electric share mobility, not only in developing countries."
Autonomous Driving: "I believe autonomy will come to tractors first. The second area is trucks, it's something the industry needs -- think about the shortage in America of truck drivers. Cars come in only third."